MCC announce plans for £200m redevelopment of Lord's
Lord's is set to undergo a £200m redevelopment as part of a multi-phase "Masterplan" announced by the MCC.
Last Updated: 01/05/13 10:12pm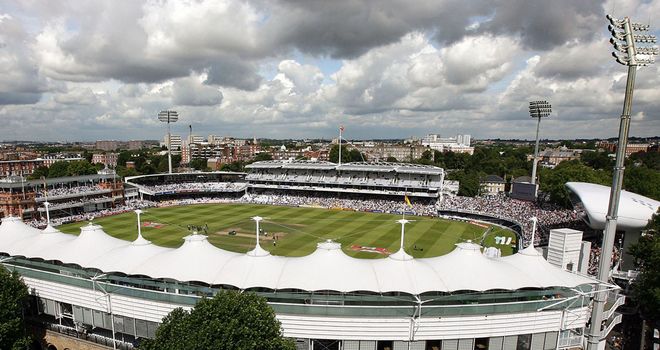 Several major changes over a 13-year period will see an extension to the famous Pavilion, the Nursery Ground moved and the capacity rising to 32,000.
Construction is scheduled to start in the autumn of 2014, and MCC president Mike Griffith insisted the home of cricket would lose none of its history and heritage.
"This masterplan has cricket at its heart," Griffith said in a statement. "Every MCC member cares deeply for our wonderful ground.
"We have a duty to ensure any changes made to Lord's reflect the love we have for cricket, its history and its heritage.
"Lord's is the home of cricket and this masterplan will reinforce the special place the ground has within the game by making it even better for every player and spectator who comes here.
"This is an incredibly exciting day not just for MCC, but for cricket lovers all over the world."
The first phase of the project is due to be completed in time for the 2019 World Cup at an estimated cost to the MCC of £90m.
Extra seating will be created in a reconstructed Warner Stand and new Tavern and Allen Stands, while construction for the next phases of the "flexible" plans will then begin after the World Cup in 2021.