Geoff Miller says Ravi Bopara deserves another chance for England
England selector Geoff Miller has defended the surprise selection of Ravi Bopara for the Champions Trophy.
Last Updated: 03/05/13 6:20pm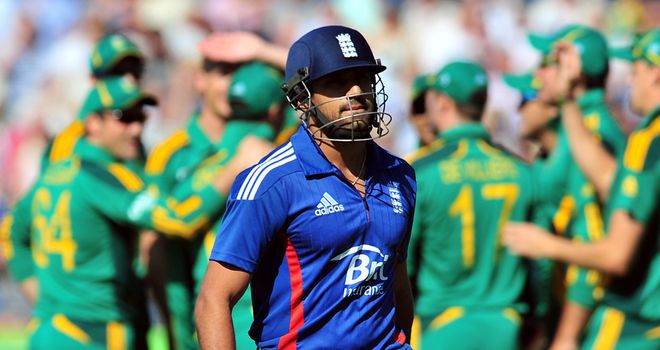 Bopara was dropped for the winter tours of India and New Zealand, having last played for England in the World Twenty20 tournament last autumn.
The 27-year-old has been in and out of the England squad for years, in all formats, but Miller says the Essex star's all-round talents demand another chance.
"He's been given another opportunity because we know what he is capable of doing. He's got all aspects to his game," he told Sky Sports News.
"There's the bowling, which has come on very, very well. Batting-wise we know what he is capable of doing and he's good in the field too.
Strength
"He adds strength to the squad. But it's not just about one person performing - it's about the whole squad."
Graeme Swann and Tim Bresnan are both included despite having just returned to action after lengthy injury lay-offs.
England have a Test and one-day series with New Zealand, then the Champions Trophy before what for most fans is the main event of the summer.
Miller insists that despite the looming Ashes series, there was no temptation to leave the experienced duo out.
"They are all priorities this summer - we take them one by one. This is very big for us because we have never won a 50-over tournament. We know we've got the Ashes coming up.
"We've watched Graeme Swann and Tim Bresnan bowling, we've talked to them and the medical staff and we're very confident they can come through this. They are both pleased with the standard they are playing at, and their injuries. They are past those injuries and ready to perform."
Miller is confident that England can challenge for what would be their first trophy in 50-over cricket despite the absence of the injured Kevin Pietersen.
"We've performed well without Kevin Pietersen before," he said. "He's a world class player and you like world class players in your side. We've got players who can take his place and do well for this side. We're quietly we can do well with or without him."