New Zealand captain Brendan McCullum eyes first Test with England
New Zealand captain Brendon McCullum is hopeful his tourists can move it up a gear against England.
Last Updated: 17/05/13 4:23pm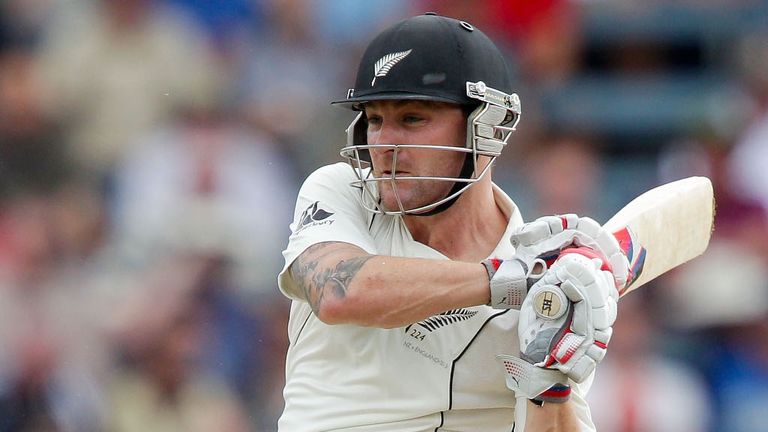 The sides drew 0-0 in a three-match series in New Zealand earlier in the year and while they outplayed England for much of those clashes, McCullum knows that the pair of return fixtures will be sterner tests.
He said: "The series back home was really good for us. It was great cricket that we played. We weren't able to get the spoils but it was good for us as a team.
"We know this series is going to be a lot different and it's going to be harder. England are more aware of us and we're playing in their back yard as well, so we're going to have to improve on our performance back home.
"We've had some good preparation despite some winter interruptions. We've managed to get a good period as a team and we'll have to wait and see how it unfolds.
"They have familiarity with English conditions - especially the bowlers. They'll swing the ball more than they did back home, because they struggled a little bit with the Kookaburra ball.
"They'll be a far more dangerous proposition from that point of view and their batsmen are clinical at home if you look at recent history. We still believe we've got guys who will be favoured by the conditions too - especially our bowling unit.
Confidence
"I don't think they were disrespectful of us back home. We started the series very well and started with a pretty dominant display. That enabled us to grow in confidence as the series went on and it maybe ate away at their confidence too.
"It's early days for us as a group but the signs we showed during that series as a group are signs we want to display on a more regular basis. We have to show consistency, fighting characteristics and innovations in foreign conditions now.
"We're trying to work out whether to play four seamers or the same set-up as we went with in the Tests at home. It's something that we're going to look at in the morning.
"It looks quite dry and the overhead conditions and the forecast have to be taken into conditions. Either way, we've got good options whether we go for the spinner option or the seamer option. We don't lose much either way."
On the selection issues surrounding the Black Caps' seamers, McCullum added: "Neil Wagner will definitely play. It's either Chris Martin or Doug Bracewell for that last position."