The Ashes 2013: Shane Warne says Australia will beat England with no Kevin Pietersen
Shane Warne is adamant that Australia will win the Ashes this summer if Kevin Pietersen is unable to play for England.
Last Updated: 30/05/13 7:02pm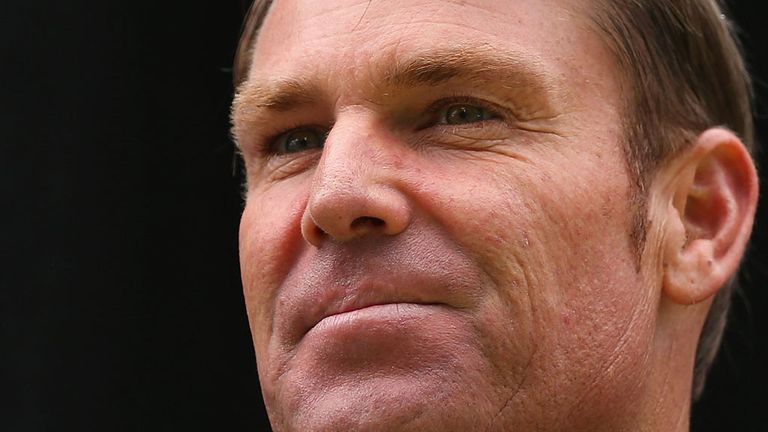 Pietersen is just returning to batting in the nets after a serious injury lay-off and looks at this stage as though he will be fit to face Australia later this summer.
England have completed a 2-0 series win over New Zealand in his absence, but there are still some question marks over aspects of the batting line-up.
Australian legend Warne insists that Pietersen remains a huge influence on the England Test team - so much so that he believes the tourists will claim the Ashes if he is unable to play.
"If Kevin Pietersen's not available for the Ashes I think Australia will win," Warne told Sky Sports news. "I think he's that big a player for the England team.
"Everyone feeds off him. He's such a destructive player, he can come out and get some low scores, but he's such a destructive player.
Surprise
"If Kevin Pietersen plays then I still think Australia can come out and surprise England but I think if he's unavailable for the Ashes, which we don't want, we want him to be playing, everybody does as a cricket lover.
"But I think if Kevin Pietersen's not playing for England then Australia will win."
Australia are the underdogs heading into the Ashes, but even with Pietersen in the England side Warne thinks they can prove many people wrong who have already written them off.
"England are definitely favourites," Warne added. "They've been playing some excellent cricket, and they're well led by Alastair Cook.
"But I really believe Australia have a squad, if they pick the right players and they perform then, I think the people who are out there writing them off could really be surprised."