First ODI: Alastair Cook says England did not get enough runs against New Zealand
Alastair Cook says England paid the price for not putting enough runs on the board in their loss to New Zealand.
Last Updated: 01/06/13 6:09am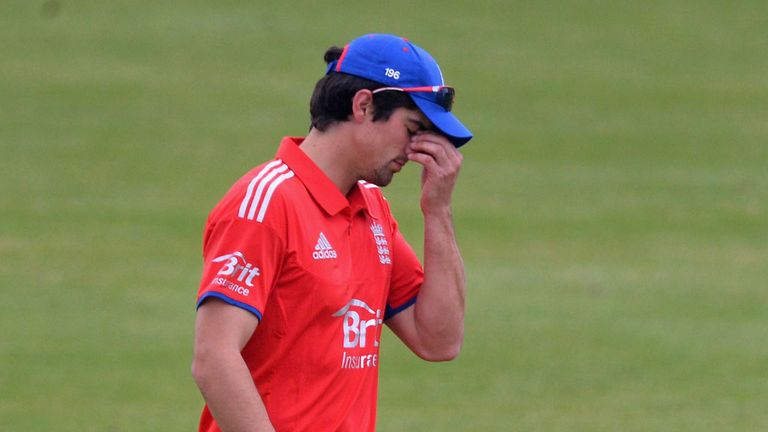 The three-match series began badly for the hosts, who could only manage 227-9 and were beaten with 3.1 overs left, as Martin Guptill made 103 not out for New Zealand.
But Cook does not think the display will have any bearing on England's Champions Trophy prospects and lamented the fact that Jonathan Trott top-scored with just 37.
"I don't think it was a wake-up call, we just didn't get it right today," said Cook.
"All of us got in on the wicket but none of us in the top four went on to get a big score, which is what you need.
Not enough
"It's just frustrating when it happens in a game. None of us went on today and 230 on that wicket is not enough.
"I think we said after 20 overs that 260 or 270 would be a par score on that wicket.
"We pretty much got ourselves into a position to do that, at around 120 for two.
"But, obviously, losing three wickets quickly took the sting out of the innings.
"It's like a 'nothing' score, isn't it, 230?"
The match came hard on the heels of the Test series between the teams but Cook added: "It was the same for both sides and New Zealand handled that better than we did."