Second ODI: Alastair Cook admits New Zealand dominated England at Ageas Bowl
Alastair Cook admits England were completely outplayed by New Zealand in the second ODI at the Ageas Bowl.
Last Updated: 03/06/13 7:50am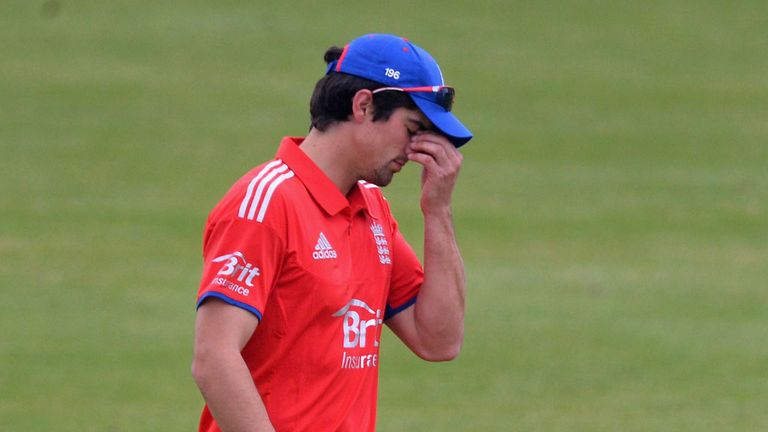 Martin Guptill's batting masterclass proved more than enough for the tourists, who piled up 359-3 after an early escape when he was dropped by Jonathan Trott on 13 - he ended up with an unbeaten 189.
Trott tried to make up for that mistake and scored a century of his own, but there was little support for him and his 109 not out was the sole highlight of England's reply of 273 all out.
Cook said: "It was a tough day. They really batted us out of the game.
"Up to the 42nd, 43rd over we bowled really well. Even towards the end we were bowling okay but credit to New Zealand, they built a huge platform to really explode at the end.
"They managed to keep wickets in hand and when you've got people 100 not out and Brendan McCullum going well it's very hard to stop them."
England were again without key pace bowlers Steven Finn and Stuart Broad, but Cook said there was more wrong with the performance than their availability.
"It would be too easy (to say that) and it would do New Zealand a disservice," he added. "Clearly we have been outplayed in these two games. It has hurt us but we need to learn why, get better and with the Champions Trophy coming up get better than we have been in these two games.
"Chasing 360 is always a tough task. We needed someone to get a hundred which we did but we needed people to chip which we did but more of a chip in. We batted well and it was a very hard place to defend."