ICC Champions Trophy: Mahela Jayawardene challenges England batsmen
Sri Lanka's Mahela Jayawardene has issued a challenge to England ahead of Thursday's Champions Trophy game at The Oval.
Last Updated: 12/06/13 5:28am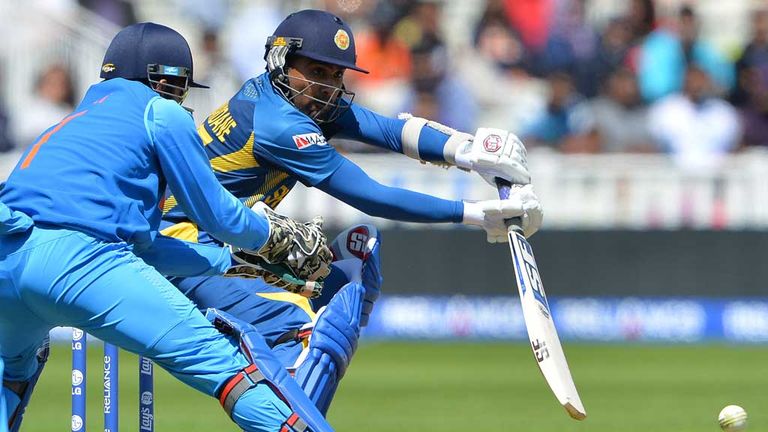 The scoop shot is a speciality for a number of England batsmen - in particular Eoin Morgan and Jos Buttler - but Jayawardene wants to see them attempt it against Sri Lanka paceman Lasith Malinga, who is famed for his yorkers.
"Let them try to play the scoop shot against Malinga and we'll see if it's possible," Jayawardene said.
"It's a big chance if you want to go for it. It's a calculated risk and a few guys have tried it against him. Some have come off and some haven't. Some have got hurt.
"I remember a few tried and got hit on the toe and hit on the wrist, so you've got to be very careful.
Fantastic
"I wish them all the best with it, I wouldn't do it against Malinga but if they want to do it then that's up to them."
Sri Lanka lost their opening Champions Trophy match to New Zealand on Sunday by one wicket and Jayawardene has called for an improvement against England, who opened their Group A campaign with a win over Australia.
"It was a good game against New Zealand and obviously we should have scored a few more runs on that wicket," he said.
"Our bowlers brought us back into the game and Lasith was fantastic. How can I put this politely? If we go out of this tournament due to a few mistakes then it is going to be very sad. We need to be more consistent all round.
"We definitely fancy our chances against England. It's a great competition against the top teams and every game is crucial so you have to not make mistakes on the day.
"We're backing ourselves because most of the guys are in good nick and we just need to believe in ourselves and go out and perform with some good cricket."