Champions Trophy: England bowler James Anderson refutes Bob Willis claims
England bowler James Anderson has dismissed claims of ball-tampering by Bob Willis.
Last Updated: 16/06/13 12:16pm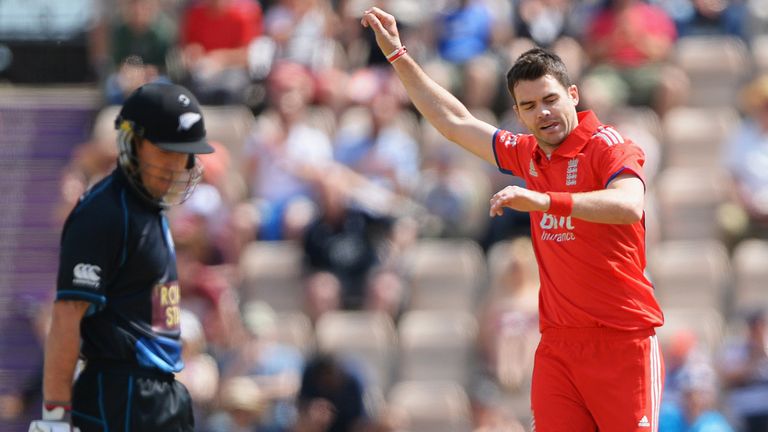 Limited-overs coach Ashley Giles had already refuted the allegations made by former England captain Willis, who claimed the Champions Trophy hosts were roughing up the ball by throwing it in on the bounce to help achieve reverse-swing against Sri Lanka.
"As a team we're really surprised by his comments," Anderson told the Mail on Sunday.
"Even though there's nothing to them whatsoever they could stick for a while to us, which isn't wanted, needed or helpful.
"It's come as a very unwelcome distraction and, frankly, we could do without allegations such as these.
"It's very disappointing and frustrating that anyone, but especially a former England captain, should say these things.
"The fact is people can think what they like. We know the truth, I can state categorically that no one in the England team has ever tampered with a ball and we won't allow comments to worry us."
Skill
Instead, Anderson claimed England's ability to achieve reverse swing was down to skill.
"Reverse swing has been an issue in cricket for a while," he added.
"But just because one bowler or one team reverse a ball better than another on a given day doesn't mean to say he or they have been tampering. It just means they're more skilful.
"I can assure you that if any of the England bowlers achieve it then it is within the letter of the laws."