ICC Champions Trophy: South Africa fast bowler Dale Steyn doubtful for England semi-final
Dr Mohammed Moosajee has confirmed that Dale Steyn may miss his side's ICC Champions Trophy semi-final with England.
Last Updated: 18/06/13 3:51pm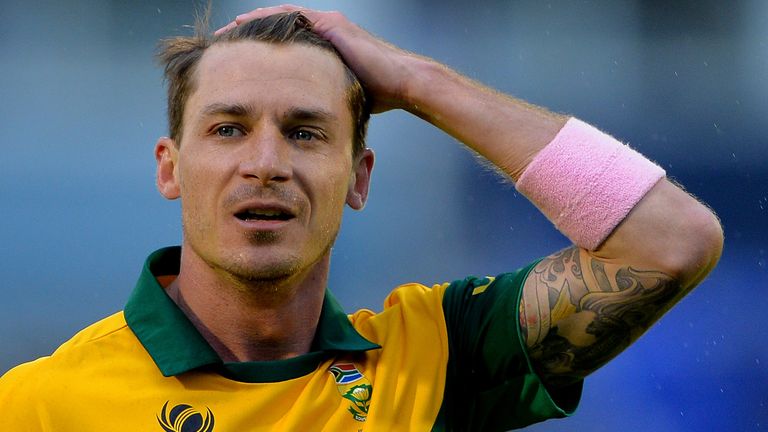 The Proteas have reached the semi-final stage after victories over Pakistan and the West Indies despite the absence of key players such as Graeme Smith and Jacques Kallis, with fast bowler Morne Morkel also picking up an injury since the tournament began.
Steyn meanwhile has been suffering with a side strain and Moosajee admits South Africa have had to be careful about how they handle the fast bowler.
"He's had quite a lot of cricket, of late, with the IPL," he said. "He's one of our marquee players who plays all forms of the game, so the challenge with Dale is always to manage him.
"He had a side strain two weeks ago, the physio Brandon Jackson had worked really hard on him, so he's come through but at the moment we take it day by day with Dale."
The 29-year-old returned in the crucial win over the West Indies but his team manager insists, even if Steyn doesn't play, there are players in the squad more than capable of filling in.
Call
"We hope he'll be lining up against England. Obviously, he'll be put through his paces today and then we'll make a call," said Dr Moosajee.
"Without a doubt he's the spearhead of our attack, (but) having said that against Pakistan we played without Dale and we still managed a decent enough result. So we do believe if he doesn't play there are youngsters who can deliver the performances but we're hopeful that Dale will be fit to play."
Indeed, Moosajee believes the loss of some of his key players has allowed some of the next generation of South African players to show their worth.
"Adversity does create opportunity and some of the young guys have stood up and delivered some great performances for us," he added.
They will face another stern test against the hosts but Moosajee preferred to focus on his own side, rather than worry about England.
"I think England at home are always a difficult team, they have a well-balanced one day unit," he said. "We're certainly not taking anything for granted but, at the end of the day, we've got to look after our preparations, the team are quite relaxed and we've had a few days to prepare so we that come tomorrow we will put in a performance that gives us a positive result."