England wicket-keeper Matt Prior says ICC Champions Trophy can boost Ashes campaign
Matt Prior believes England's run to the final of the ICC Champions Trophy can only benefit the side ahead of the Ashes.
Last Updated: 20/06/13 12:05pm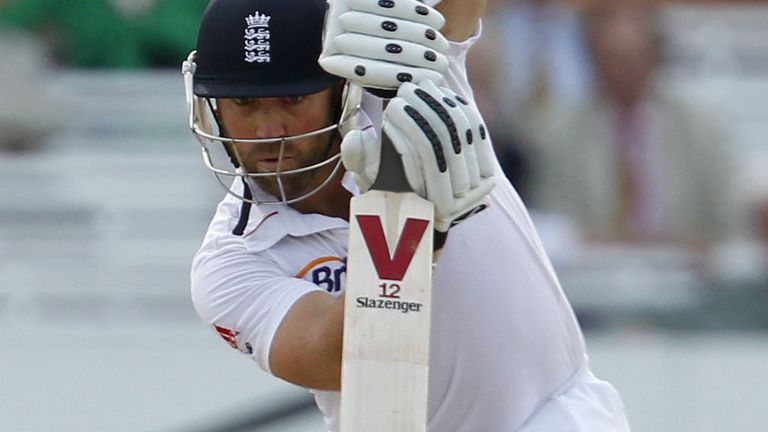 Prior is not involved with the one-day squad but is confident that the momentum gained by the team will carry through to the rest of the players in the longer format of the game.
The 31-year-old acknowledged that Australia will now have longer to prepare for the five match series but dismissed any notion a successful ICC Champions Trophy campaign was a negative thing for Alastair Cook's side.
"From a selfish point of view it would have been nice for everyone to have a nice break and really go flying into the Test series but to play in a final, hopefully win the final, is only going to breed confidence within the squad," Prior told Sky Sports News.
"That doesn't just stay in the one day squad, that'll fly all the way down.
"When the Test guys join up, we'll be grabbed by (the) confidence and hopefully that will sweep through the team and stay in the team for the Ashes. It's only a good thing, there are a lot of positives coming from this."
"You want as much time as possible to prepare for every competition," he added. "That's not possible with the fixtures as they are these days but we're in the final, that's an awesome thing - we have enough time to prepare.
"We've got the four-day warm-up game against Essex, I think that's starting on the 29th (of June), and the guys are pretty good now at adjusting their games to switch between one day cricket and Test cricket. Again, I don't see it as a negative, to be in a final is a hugely positive thing."
Motivated
The Sussex batsman was also quick to play down the significance of suggestions that Australia will head into the series as underdogs.
Prior indicated that, if anything, such things will only help to motivate the visitors.
"It's obviously, never nice being beaten, being knocked out of a competition early. It gives them an opportunity to prepare fully for the Ashes Tests," he said.
"They'll be hugely motivated - any English team, any Australian team playing in the Ashes is hugely motivated. I've played in England teams when going into Ashes series (when) we're supposed underdogs or whatever it may be and fuels you to want to perform better and prove a lot of people wrong.
"So Australia are going to be a very dangerous prospect for us this summer, we're going to have to make sure we play very well to win."
As for Sunday's final, Prior says he will be watching the match like any other England supporter, hoping they can secure their first win in a 50-over ICC competition.
"Obviously, I'd love to be out there playing but when I am watching I become like any other English cricket supporter and fan. (I'm) hugely proud of the lads and how they've gone. Obviously, to be in a final now is a great achievement and hopefully they can go one further," he commented.
"The set-up at the moment is fantastic, the one day side are doing great, (I) just hope we can prepare well for the Test series, as well, coming up."