The Ashes: Matt Prior confirms fitness for second Test at Lord's
England keeper Matt Prior insists he is fit and ready for the second Test with Australia at Lord's on Thursday.
Last Updated: 18/07/13 10:39am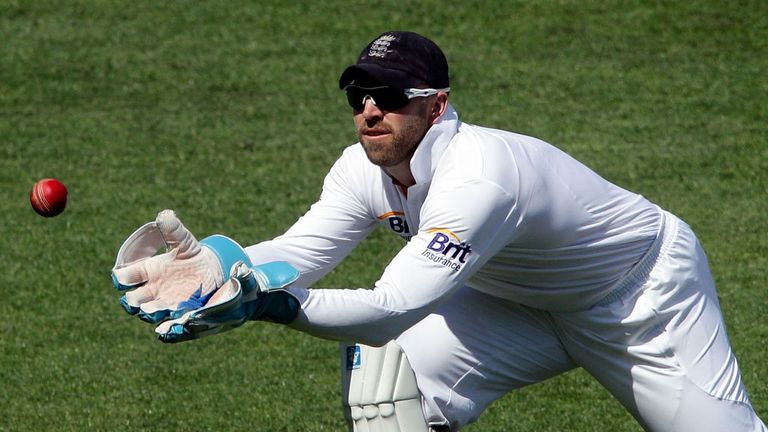 Prior had been reported as a potential doubt for the match because of a niggling Achilles injury.
He was ordered to miss a golf day on Monday as a precaution, but the Sussex star has brushed off talk that he will not be 100 per cent fit for the Lord's showdown.
Shock
"I think it was a bigger shock to me than anyone else that I was a doubt for the second Test. But I'm not. I'm completely fit and well," he said.
"The Achilles, it's purely a management thing. It feels good at the moment and the reason I didn't play golf is because I didn't want to potentially put it under strain or enflame it or anything else. I'm feeling good.
"Back to back Test matches come into play. Just one full rest day. I would rather have my feet up. We've got a rest after this Test but it's a quick turnaround. We spent a lot of time in the field. It was pretty tense. So a day off my feet was what was needed.
Special
"It was a pretty special game. It was amazing to watch but even better to be a part of. I'm not sure I could take four more games like that. I don't think the heart would put up with it. All in all it was an unbelievable advert for Test cricket, for Ashes cricket.
"It was always going to be tight. But we stayed calm. That was a lot to do with our preparation. The Australians are fighters - they are not going to lie down and die. We had to fight just as hard, if not harder to get ourselves in a position to win the game.
"It will be the same this week and we're ready for that. It gives you a huge amount of confidence - it doesn't matter how long you've been playing."