Ian Bell remains upbeat after England lost late wickets
Ian Bell was satisfied with England's fight back, despite the fall of late wickets on day one of the second Ashes Test.
Last Updated: 19/07/13 11:18am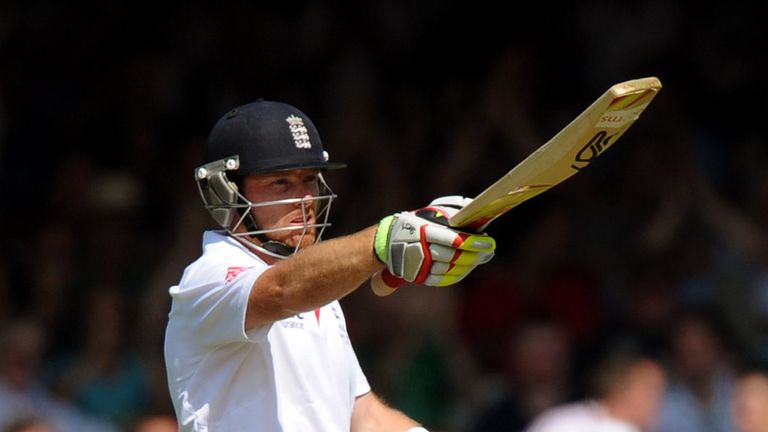 England were soon struggling on 28-3 after electing to bat, but another century from Bell eased their concerns until Steven Smith struck three times to leave them on 289 for seven at stumps.
Bell reached three figures in Sydney in the last game of the 2010/11 series and joins Jack Hobbs, Wally Hammond and Chris Broad in scoring hundreds in three successive Tests against Australia.
Smith ended the Warwickshire man's innings of 109 and the occasional leg-spinner also accounted for Jonny Bairstow and Matt Prior in a six-over spell in the evening session.
The Aussies begin the second day in the ascendancy, but Bell believes England can still take comand after battling their way back into a decent position.
"I guess we would have taken it early on at three down for 20-odd," he said.
"Obviously it's disappointing to lose those wickets at the end but it's not a bad day for us.
Incredible
"We'd take where we are tonight after being three down this morning. It was a really good day of Test cricket, a fight all the way through.
"But with the guys we've got coming in, if they're there for an hour they will score at a decent rate and try to put as much pressure on Australia as possible.
"We'd like to win the first hour tomorrow morning and get up somewhere near 350."
Bell admitted it was special day for him after he etched his name in the Ashes record books.
When told he had emulated Hobbs, Hammond and Broad, he said: "It's absolutely incredible, I've only just found that out now.
"It's a real honour to be with those kind of names and (to do it) playing at Lord's as well. It's a special place when you get your name on that honours board.
"It's always an incredible place when you do well, really special.
"Some days you get yourself to 30 then get out but when it's your time you've got to try and cash in and hopefully the last two times I've done that."
Bell was given solid support by Jonny Bairstow and he praised his batting partner, who made 67 after a reprieve on 21 when he was bowled by a no-ball from Peter Siddle.
"He composed himself well in a tricky situation," said Bell.
"I would've thought it's quite a nice feeling if you get called back when your middle stump is on the floor.
"But he did really well to gather himself, that was a good knock for us today."