The Ashes: Graeme Swann says England's work is only half-done
Graeme Swann says the England squad are determined to complete a comprehensive Ashes series win.
Last Updated: 06/08/13 6:48pm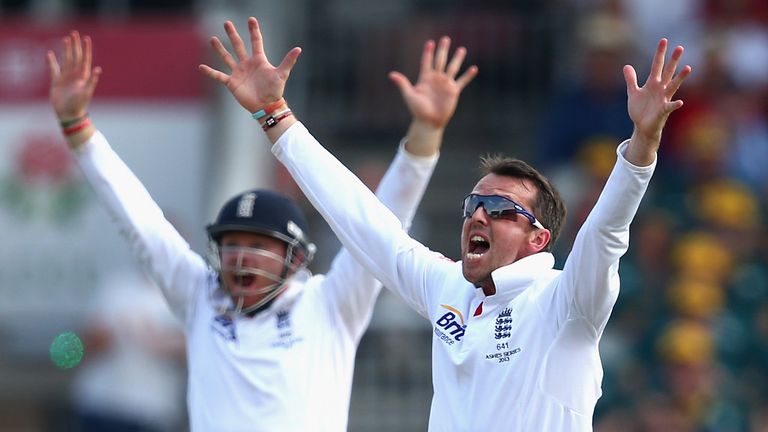 Having won a thrilling series opener at Trent Bridge, England then thrashed Australia in the second Test to go 2-0 up in the series.
But Australia had much the better of third Test and looked like they may have been on course to keep the series alive with a win, only for heavy rain to intervene.
England have therefore retained the Ashes but Swann, who is the leading wicket-taker in the series, says the hosts want to go and win the series in style.
"It's job done in respect of retaining the Ashes," he said. "But it's job half-done in terms of winning them outright.
Privilege
"Australia played very well in the third Test. They had every right to and we expected them to bounce back hard from Lord's.
"Now we need to bounce back from Manchester, even though we got a draw out of the game. We want to win the series heavily and so we need to get back on top of our game."
Swann was speaking in Durham, where he was helping to promote a fund-raising event for the Sir Bobby Robson Foundation
"We are trying to get a million pounds via an online auction which will take place very soon," he said. "It's a fantastic cause, it will be going towards the treatment of cancer, not just in the north-east, but all over the country.
"Bobby Robson being such a legend, especially for me as a Newcastle fan, it's something I'm really privileged to be a part of."