Hot Spot inventor calls for bat coating to be removed
The inventor of Hot Spot calls on players and equipment manufacturers to stop using protective coating on bats.
Last Updated: 11/08/13 12:28pm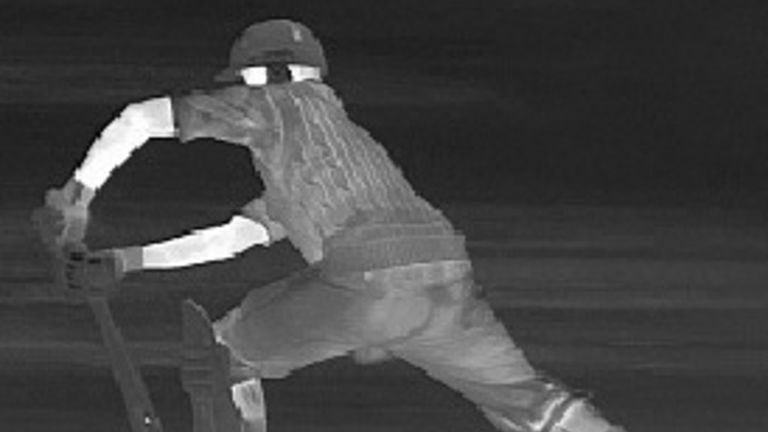 Brennan believes the use of additional coating is adversely affecting the efficiency of his thermal-imaging technology, which is a major part of the Decision Review System used in international cricket.
The third-umpire process has come under scrutiny during this summer's Ashes series following a number of controversial decisions and the suggestion this week that players are trying to cheat the system by applying silicone tape to bats.
Having conducted its own tests, Brennan's company BBG Sports believe protective coating is an issue.
"BBG Sports' own internal testing over the past three days utilising the latest generation of cricket bats has, in their opinion, provided conclusive findings," read a company statement.
"The type and thickness of the protective coating unquestionably affects the thermal signature of the Hot Spot system.
Diminishes
"In layman's terms, the protective coating definitely diminishes Hot Spot marks.
"BBG Sports observed that the majority of bats had some form of protective coating that would wrap around on to the edges of the bat.
"Strangely enough, this protective coating would cover only half of the edge of the bat and not the entire edge of the bat.
"BBG Sports believed this could cause the front-edge of the bat to have a different thermal signature than the back-edge of the bat.
"BBG Sports believes that in order to achieve optimum Hot Spot results then the removal of protective coating from bats' edges needs to occur.
"This will allow for the best thermal signatures between cricket balls and natural timber cricket bats."
Last week, the ICC said it would be sticking with DRS in the Ashes series following consultation with both representatives of England and Australia.