Ashes: Jonathan Trott in favour of DRS despite controversies
Jonathan Trott has defended the highly-controversial Decision Review System but feels it could still be improved.
Last Updated: 18/08/13 10:48am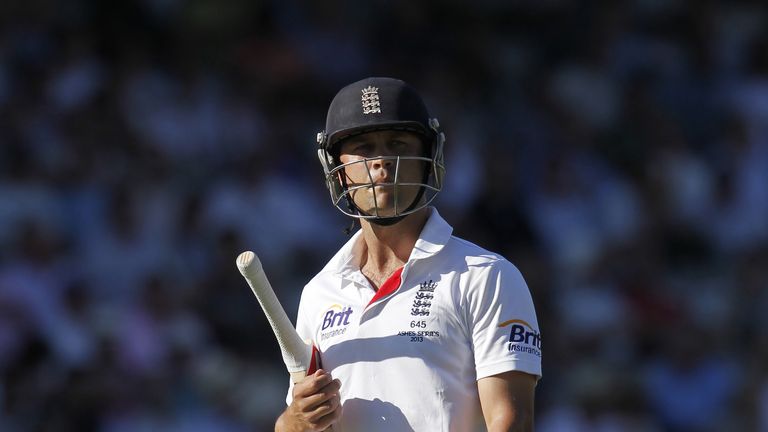 DRS has been in the headlines for much of the Investec Ashes series, with Trott among those to be on the receiving end of a questionable decision, but he remains in favour of it being used across world cricket.
Trott said: "I think the DRS has been good. It's been under pressure and, (under) the scrutiny of an Ashes series, there are a few grey areas that have been shown.
"We should straighten out the rules and get clarity with how it should work and how decisions are going to be made, then the players or the spectators won't have a problem.
"It does create a bit of atmosphere and a bit of tension for the spectators. It creates a bit of drama.
"I've been on the receiving end of DRS where it's saved me a few times - I think all batsmen have. There has been times where it's worked in our favour.
"There are a few things that could be looked at but I don't think it's a bad system at the moment.
"Maybe more benefit of doubt should go to the batsman. More benefit of doubt is going to the umpire with regards to defending an umpire's decision."