The Ashes: Alastair Cook dismisses criticism of his leadership ahead of fifth Test
England captain Alastair Cook has said criticism of his leadership style is of little consequence to him and his team.
Last Updated: 21/08/13 8:05am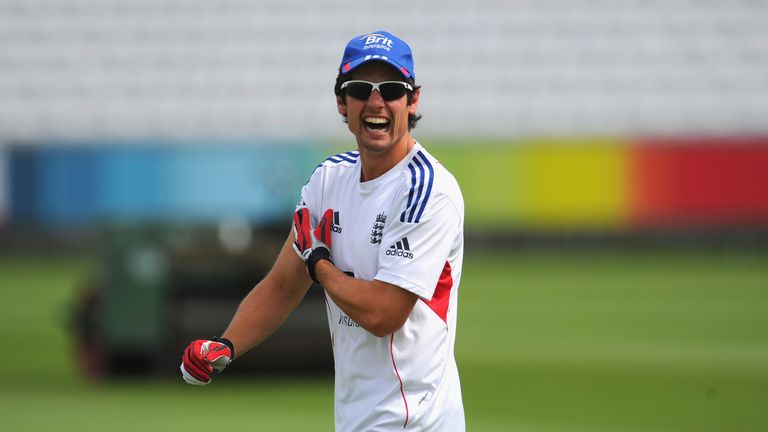 England head into this week's final Sky Live Ashes Test at The Oval on the brink of an unprecedented 4-0 home win against Australia, but some pundits, and Shane Warne in particular, have derided Cook's decision making.
"I'd much rather be in my position getting criticised for my captaincy and being 3-0, make no mistake about that," Cook said.
"He (Warne) might genuinely believe that. The beauty of cricket is, as we always know, there is a lot of different ways to skin the cat."
Sky Sports pundit Warne is a close friend of Australia captain Michael Clarke and has been giving advice to the touring team throughout the summer.
Value
"Clearly he (Warne) plays a very significant part in Australian cricket, in their dressing room, make no mistake about that," Cook, the only England batsman to have scored 25 Test hundreds, added.
"We know he's working for them so of course when you've the media like he has, of course he's got a place to talk to about it.
"It hasn't been the first time I've been criticised as a player or a captain and it certainly won't be the last."
Cook says England will not be lacking in motivation at the Oval.
"I think it would be very special to win the Ashes 4-0," he said.
"That is what our motivation is as a side and we are hopefully going to pick
the right side - the side that we think can win this Test match.
"Training has been good the last couple of days and we haven't done anything different, (treating the match) as if it were 1-1 in the series and that was our aim for this week.
"We don't need any more motivation - that is enough for us. To win a Test match for England is big enough motivation and we have a lot of record- breakers in this team. Every time you beat Australia it is a good feeling."
Cook has lost just one of his 13 Tests as England captain - against India - since being appointed to the role full-time after Andrew Strauss' retirement, with his record including a series win in India.
England's Ian Bell who has so far scored exactly 500 runs at an average of 71.42, including three hundreds, and Cook is quick to recognise the value of his contribution.
"He's got to be very close to the man-of-the-series (award) because those runs he's scored have been fantastic when we've needed them the most," Cook said.
"Everyone has said this has been the making of Ian Bell and I looked at that and almost laughed because he'd almost scored 6000 Test runs and 17 hundreds (before the Ashes) which is an extraordinary achievement in itself. He's always been a star in our eyes."
Watch day one of the fifth and final Ashes Test between England and Australia live on Sky Sports Ashes from 10am on Wednesday, or on the Ashes Events Centre available through the Sky Sports App.