Australia coach Darren Lehmann waiting to find out whether he faces ICC charge
Australia coach Darren Lehmann will find out by Monday whether he faces ICC charge over his criticism of Stuart Broad.
Last Updated: 23/08/13 10:28am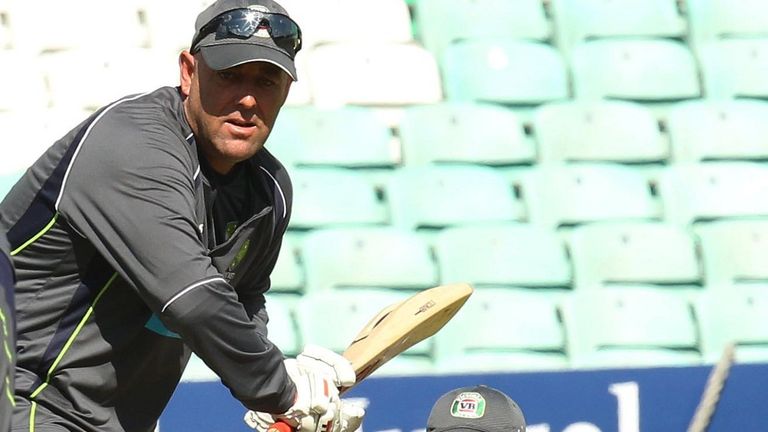 Lehmann gave a colourful Australian radio interview on the eve of the fifth and final Ashes Test during which he described Broad's refusal to walk after an edge in the series opener at Trent Bridge as "blatant cheating".
Lehmann also called on the public to "get stuck into him" when England tour down under this winter, adding that he hoped the seamer "cries and goes home".
The inflammatory nature of his words means the ICC is looking into the interview before deciding whether to lay a disciplinary charge but England are not thought to be overly concerned by their nature.
The ICC's chief executive Dave Richardson has the ability to instigate action personally within a five-day period - a window that shuts on Monday - and Lehmann's comments could contravene article 2 of the ICC's code of conduct for players and support staff.
A level one offence is described in the code as "public criticism of, or inappropriate comment in relation to an incident occurring in an international match or any player, player support personnel, match official or team participating in an international match, irrespective of when such criticism or inappropriate comment is made."
Action possible
A level two offence uses the same terms but relates to "serious public criticism".
The first type of offence is punishable by a warning or reprimand as well as a fine of 50% of an applicable match fee, while a level two offence can be met with a 100% match fine and, in the worst case scenario, two suspension points.
Two points would mean Lehmann missing two one-day internationals or one Test match, a hefty and rare punishment.
Broad's new ball partner James Anderson appeared wholly unmoved by the issue when interviewed in south London at the end of the first day's play dominated by Shane Watson's 176.
Asked about Lehmann's comments, Anderson said: "It is nothing to do with us, we're not really interested in anything like that.
"Stuart Broad doesn't need any extra firing up."