Sir Ian Botham says England must select five bowlers for third ODI
Sir Ian Botham says England made a mistake by only selecting four proper bowlers on Sunday.
Last Updated: 09/09/13 4:26pm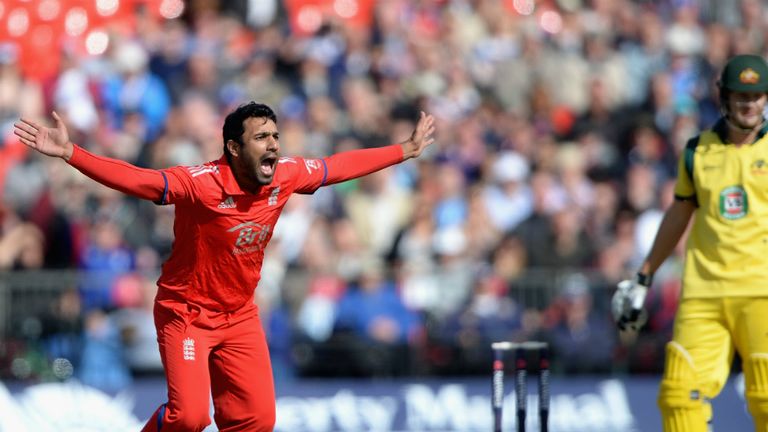 England suffered a heavy defeat of 88 runs after the opponent's captain Michael Clarke hit an impressive 105.
Just four frontline bowlers were selected - Boyd Rankin, Steven Finn, Ben Stokes and James Tredwell - whilst senior bowlers Graeme Swann, James Anderson and Stuart Broad are being rested ahead of the winter Ashes.
Botham said: "I think if one of your main bowlers gets targeted and goes you really are struggling. You've got to have five proper bowlers.
"You can get away with four and a couple of half-decent all-rounders who you can split the overs up with. You can't split 20 overs up - it's too much and England paid, they were put to the sword.
"I actually see what England are trying to do here and it makes sense; they're trying to look at some younger players. The World Cup is just over a year away in Australia and New Zealand.
"They don't want to make the mistake I think Australia have made and that was in the space of two or three years they lost so many quality players.
"I think they did make a mistake in the selection, they should defiantly have had another bowler in there and I'm sure they'll put that right in the next game - they can't expose themselves, it was just inadequate bowling and there wasn't enough of it."
Turning
Botham believes the selectors will rethink the squad for Wednesday's third ODI at Edgbaston in line with the pitch.
"It has been turning a bit there so they might think about another spinner. But I think that's unlikely, I would go in with another seamer, but we'll have a look at the pitch and I'm sure that's what the selectors will do, but I would expect to see another bowler in the team."
Despite the defeat at Old Trafford Botham remains confident that England will go in to the Ashes down under with confidence.
"I don't think it will have any effect whatsoever - that's a five day game and we're very good at that."
Watch the third NatWest Series ODI between England and Australia at Edgbaston this Wednesday from 1.30pm on Sky Sports 1 HD.