England selectors set to announce Ashes squad for Australia
England's selectors will name their squad for the Ashes tour of Australia on Monday.
Last Updated: 23/09/13 12:07pm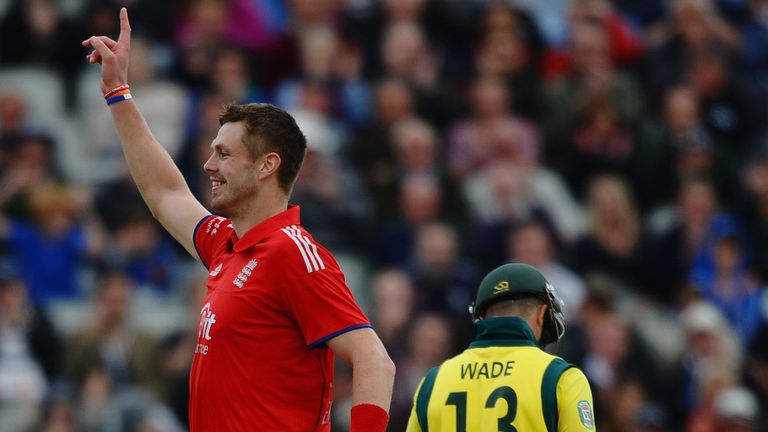 The selectors are expected to name 17 players at lunchtime at Lord's and they will be aiming to become the first Englishmen since the nineteenth century to win a fourth consecutive Ashes series.
Ten men are certainties: Alastair Cook, Joe Root, Jonathan Trott, Kevin Pietersen, Ian Bell, Matt Prior, Stuart Broad, Graeme Swann, James Anderson and - despite his injury problems - Tim Bresnan.
Bresnan will reportedly go, though an extra fast bowler will be taken to cover for any injury issues.
That means Steven Finn, Boyd Rankin, Chris Woakes, Chris Tremlett, Graham Onions and all-rounder Ben Stokes are probably battling it out for four places.
Finn has been part of the squad for some time and is expected to go, and Warwickshire giant Rankin has been groomed by the selectors specifically with the bouncy pitches of Australia in mind.
Onions appears to be viewed as the man for English-style, rather than Australian pitches, and despite his continued heroics for new county champions Durham, he looks likely to miss out.
That leaves Tremlett, Woakes and Stokes to fight it out for two places, and with Bresnan's injury problems the selectors may be reluctant to take Surrey's Tremlett who has had numerous physical issues too.
That would be massively hard on Tremlett, whose height and bounce caused Australia so many problems on the last tour Down Under. He will hope that selectors view Stokes and Woakes as all-rounders - and that they only need to take one. Stokes is the better batsmen, Woakes the better bowler, so it depends what balance the selectors feel they need. Whoever misses out can count themselves hugely unlucky.
Tricky
That leaves the three tricky decisions - the final batsman, the second keeper and second spinner.
Jonny Bairstow has been England's back-up keeper in the last 12 months, and he has slotted in as a batsman when one of the usual top five has been injured.
It remains to be seen whether the selectors believe he has done enough to keep his place - they are known to be increasingly impressed by Somerset's Jos Buttler.
The last batting place looks to be a straight scrap between James Taylor, Nick Compton, Ravi Bopara and Michael Carberry.
Bopara has been given numerous chances before without really taking any of them and whilst Carberry has been a brilliant performer for Hampshire in limited-overs cricket, his red-ball stats are not as impressive.
Nottinghamshire star Taylor appears to be the next 'cab off the rank', but Compton - who has been scoring runs for Somerset since he was unceremoniously axed from the Ashes squad this summer - may still get the nod as he can open as well as bat in the middle order.
Monty Panesar, James Tredwell and Simon Kerrigan are the men the selectors will discuss as candidates for the second spinner spot.
Panesar is back in the frame despite his drunken aberrations in Brighton but he has hardly been tearing up trees for Essex since his loan move to Chelmsford. Kerrigan's nightmare in the final Ashes Test at the Oval probably helped the cause of Tredwell, a reliable tourist who has never let England down.