The Ashes: Stuart Broad predicts 'more than niggle' this winter
Stuart Broad is predicting plenty of "niggle" between England and Australia in this winter's Ashes series.
Last Updated: 24/09/13 10:43am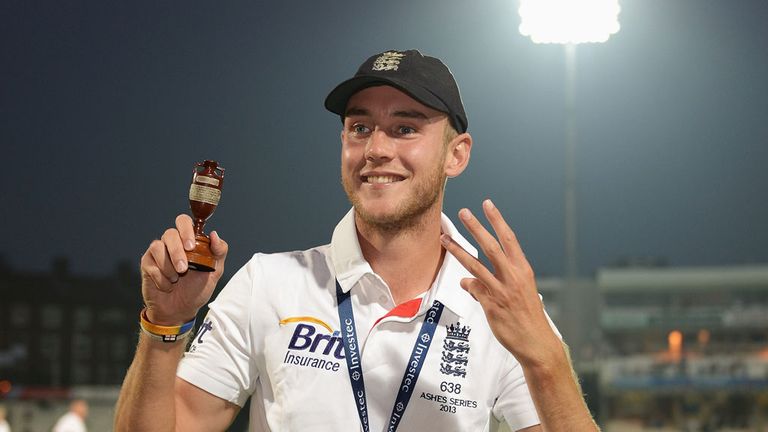 Fast bowler Broad said that the ill-feeling between the two sides that was evident in the summer will almost certainly be taken into the series Down Under.
Broad was named in a 17-man England squad on Monday, and the Nottinghamshire star said there may be "leftovers" from the contests this summer when the old rivals meet again.
He told The Times: "I think you could pick up from the cameras that there was a lot of talk on the field.
"There's always a bit of niggle in Test cricket, you expect there to be a battle, but there's something about England and Australia that sparks something a bit more.
"The relationship between the teams isn't exactly great. I think there'll be some leftovers."
Barrage
Broad also revealed there was little fraternising between the two sides during the traditional post-series drink after the Oval finale.
"Normally when you get together, the bowlers go off for a chat with their opposite numbers and the batsmen do the same," he added.
"But with these series so close together, it was weird because there was none of that.
"It was a case of 'I'm not giving anything of myself to you here, because I'm going to see you in eight weeks'."
"I enjoy the niggle," Broad added. "It's tactical, you target certain players and you lay off others. The Aussies used to call it mental disintegration, but it's a test of the man.
"In rugby, it's the big hit you have to prepare yourself for. In cricket, it's the mental barrage. It's good fun."