Kevin Pietersen says he will be fully fit for the Ashes series
England batsman Kevin Pietersen says his knee problems are behind him and he is ready for the forthcoming Ashes series.
Last Updated: 24/09/13 7:26pm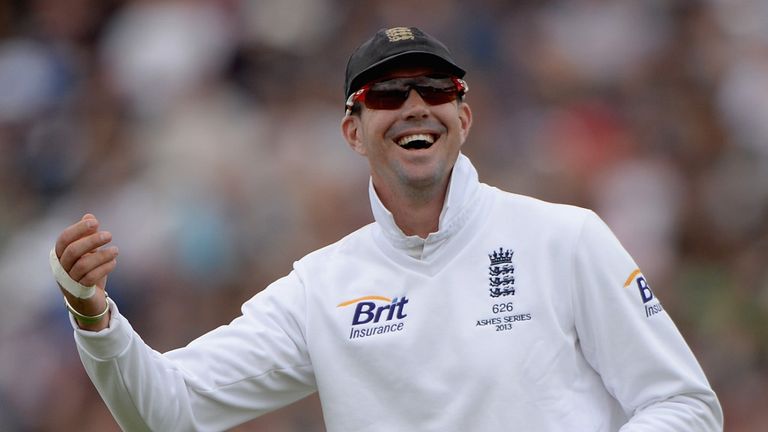 The 33-year-old batsman had been troubled by the injury for some time but thinks opting to have time out for intensive rehabilitation rather than an operation has benefited his career long-term.
"It was tough but I've done some incredible rehab in the last three weeks and it feels like I have a different knee, I'm feeling so good on it," he told talkSPORT.
"For the first time since February I am totally pain-free and I am continuing to do the right things.
"It was probably the best decision I made for my career not to have surgery because if I had done I would be out till next February.
"I've felt like a different person. You know what it's like with injuries; when you go to bed at night and wake up in the morning there is that little bit of negativity.
"You can't really focus solely on your job so to have come through it gives me a lot more positivity in everything I do.
"When you get to 33 you are definitely in your second cycle of your career and it is a case of ticking all the right boxes to keep you on the field."
Pietersen was named in England's squad to tour Down Under later this year and his next Test appearance will be his 100th.
But despite England having retained the Ashes with a 3-0 series win this summer, the South African-born batsman said that did not reflect how tough the competition was between the two sides and he expected it to be even more difficult away from home.
Aggressive
"Our bowlers did an incredible job," he said of their home series win. "There was a lot of pressure put on both batting sides and that will be exactly the same this winter."
After playing on some difficult wickets over the summer which meant he had to sometimes curtail his naturally-attacking game Pietersen is looking forward to taking the fight to the opposition on better batting strips in Australia.
"The wickets this summer were strange. We've all be trying to put our fingers on what the issues are," he said.
"The weather was good, the drainage systems are in place and I think they dried out the pitches more.
"Some of us who play a few shots are looking forward to Australia and play in that aggressive manner."
You can watch all the Ashes action live on Sky Sports