Spinner Monty Panesar thought England career over after nightclub scandal in Brighton
Monty Panesar admits he thought his England career was over following the Brighton nightclub scandal
Last Updated: 29/09/13 1:54pm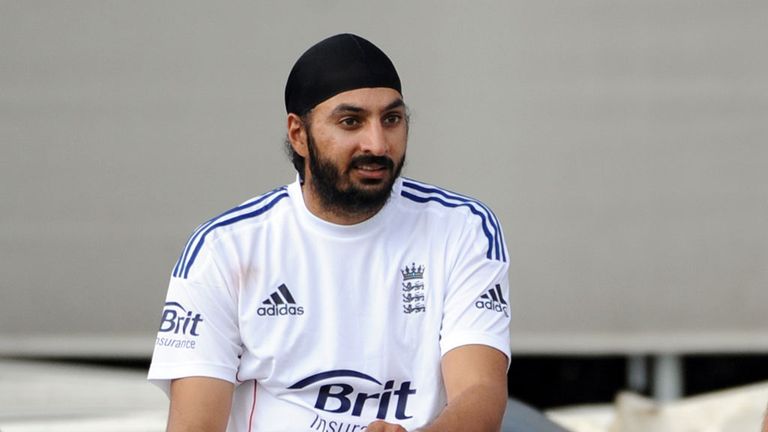 Panesar was named in the England squad for this winter's Ashes tour last Monday despite the incident admits now fills him with shame.
The spinner, 31, was fined for drunkenly urinating on a bouncer after being asked to leave a club in Brighton.
He told the Mail on Sunday: "I know it looks terrible but I wasn't as drunk as people believe. Yes, I'd had a lot to drink, but I wasn't paralytic. I was asked to leave and then got caught short. The next thing I knew the bouncers were shouting at me and running after me.
"I swear I didn't see them and I had no intention of purposefully urinating on them or near them. To be honest, I barely went at all and I'm pretty sure I didn't hit them.
"The next morning I woke up and thought, 'What have I done?'
"My first reaction was that I'd just thrown my England career away, maybe even my whole cricket career. I felt very lonely and very depressed. It was a very dark time."
Video nasty
A video of his pursuit by bouncers emerged on the internet and his new Essex team-mates were quick to show him the footage.
"I knew it was out there but I hadn't seen it and had no wish to, either," Panesar said. "But the boys showed it in the dressing room and had a friendly laugh at my expense. It's how sport deals with things like this.
"I was fine with it but, of course, it didn't make great viewing. I've seen it now, I lost whatever dignity I had, and I have no intention of ever seeing it again."
Panesar was involved in further controversy this week when he was handed a suspended one-match ban by the ECB for acting in a "potentially threatening and intimidating" manner towards Worcestershire's Ross Whitely.
"I wouldn't say I was either threatening or intimidating," Panesar said. "But I will admit to becoming incredibly frustrated because I was having no luck at all, with inside edges and catches falling just short.
"I have to be aggressive when I bowl but it was a minor incident that I accept. The ECB and I have spoken about it and I must be mindful of my behaviour, but it's not seen as a problem by England.
"I just can't tell you how thrilled I am with the selection. It's an incredible boost I needed as a cricketer and as a person, after a chapter in my life I'm ashamed of"