Ashes: Hot Spot creator hits out at Cricket Australia over lack of support
The creator of the Hot Spot technology has hit out at Cricket Australia for refusing to help improve the product.
Last Updated: 10/10/13 12:47pm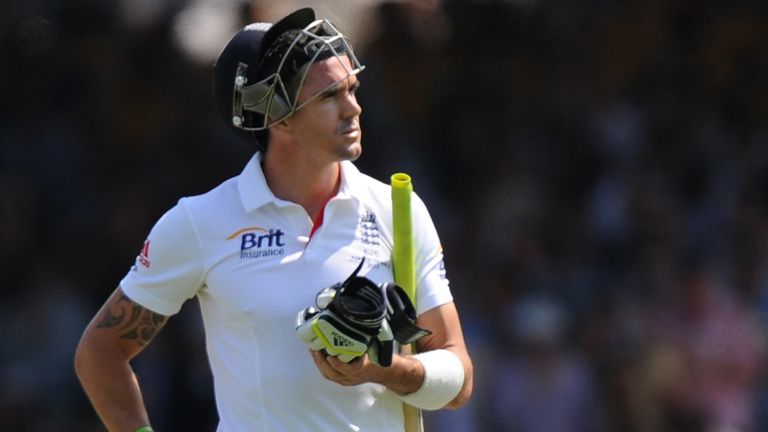 Australian host broadcaster Channel Nine and Cricket Australia have confirmed that Hot Spot will not be used for this winter's return Ashes series Down Under.
The technology has been dropped following several controversial incidents during the English summer, in which Usman Khawaja and Kevin Pietersen were both given out in bizarre circumstances.
Warren Brennan's BBG Sports, the company that adapted the system for television, receive funding from the cricket boards of England, New Zealand and South Africa to help advance the product, while Sky Sports and Channel Nine also contribute.
Brennan admitted the technology was "not perfect", and he also revealed that CA refused to explain why Hot Spot has been dropped for the Ashes.
"The only reason we've been given by Channel Nine is that they've decided to not use it - for no particular reason," he said. "That was a little bit surprising to us, but it's a decision they have taken and we just have to accept it."
On the problems experienced by Hot Spot during the summer, he added: "I've been pretty honest about the capabilities of the technology over the last couple of years. I've said that it's not a perfect technology.
Faint touches
"There will be times where it may not be definitive, and I haven't tried to say that it's perfect and it will pick up everything. What we did do this year in the UK was introduce a new product called the Real Time Snickometer, which we felt would compliment Hot Spot particularly well.
"There were probably about half-a-dozen decisions in the UK where we felt Hot Spot did not give the right decision, and with all of those incidents the Real Time Snickometer gave a positive decision - saying the batsman had snicked the ball.
"I think there are positives and negatives, Hot Spot is strong in some areas and the Snicko is strong in others. But by putting the two together, we think that is the best way forward."
Brennan also admitted the use of plastics on bat edges can often conceal an edge.
He said: "There are probably occasions where there are such faint touches of bat on ball that the infrared energy that gets generated is so small that it might not show up. In the UK was when we discovered the effect of plastics on the bat edges, that definitely affects the Hot Spot signature.
"If it happens to hit the front edge where the plastic is, it's probably less likely that the Hot Spot will show up. If it hits the back edge of the bat where there isn't any plastic, it will be several times more noticeable.
"These are the things we are just coming to understand as we learn more about the system."
Asked if the decision to drop Hot Spot for the Ashes was a concern for BBG Sports, Brenna added: "It's obviously a considerable worry. The most important thing for us it to try to continue and improve the technology, and in order to do that we need to have support and the funding.
"Channel Nine have been great, as have Sky in the UK, and it's been a great relationship with both of those companies. Unfortunately, we went to Cricket Australia and asked them to contribute to help fund improvements in this product, and they blatantly said: 'No, we're not interested'.
"They said it's the responsibility of the local broadcaster and the ICC.. That was a very disappointing attitude because in the UK, New Zealand and South Africa, all of those three cricket boards contribute to Hot Spot costs, and it's only Cricket Australia that won't do that. We're just a bit flabbergasted as to why they're taking that attitude."