Andrew Strauss sidesteps argument with Kevin Pietersen and Piers Morgan about IPL
Andrew Strauss has avoided being drawn into an argument with Kevin Pietersen or Piers Morgan about the IPL.
Last Updated: 11/10/13 10:24pm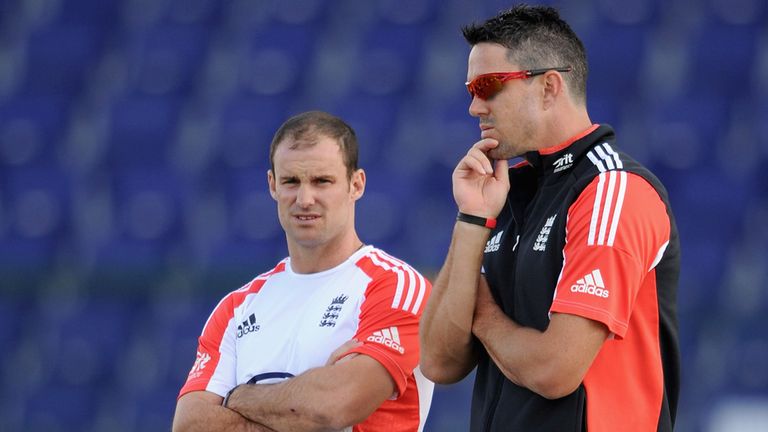 Strauss, who fell out with Pietersen while in charge of the England team over a number of issues, including the latter's desire to play in the IPL, nevertheless wrote in his autobiography that England "run the risk of slipping behind other teams in both ODI and Twenty20 cricket if our players don't participate".
And former tabloid newspaper editor Morgan wrote on Twitter: "The cheek of Andrew Strauss (part 2) - made all that fuss re @KP24 & IPL, and now he's not captain, says this."
Pietersen did not comment directly, but was among 32 people to retweet the message.
Strauss told BBC radio: "Piers Morgan's got some very strong opinions on the game of cricket, hasn't he?
"The point I was trying to make is I think there should be a window for the IPL, I think the ECB should look to create that.
"But until there is a window, there's no way. It creates a horrendous precedent if someone misses a Test match to play in the IPL.
"Kevin's doing his own thing, he's got his own issues and his own thoughts, and I'm sure one day he'll write a book and he'll have his own point of view on everything that happened last summer, and that's fine.
"Do I really want to enter a war of words with Piers Morgan or Kevin Pietersen? No. Life's too short, let's move on.
"The Ashes series is coming up and hopefully England can win in Australia again and hopefully we'll be talking about the death of Australian cricket rather than anything Kevin Pietersen did."