Paceman Chris Tremlett expects Australian pitches to suit him in forthcoming Ashes
Chris Tremlett insists he can make an impact for England in Australia this winter despite a modest season for Surrey
Last Updated: 15/10/13 10:37am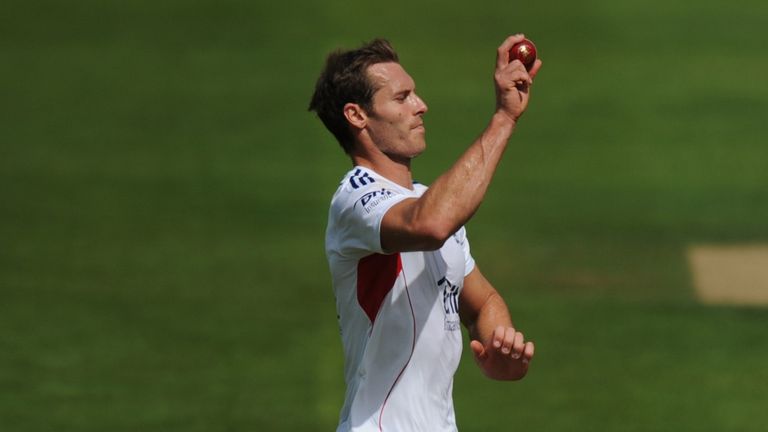 Tremlett last played for England in January 2012 and took just 32 wickets this season at an average of over 33 as Surrey were relegated from Division One.
His selection alongside Boyd Rankin surprised many given the omission of Graham Onions, but he played a vital role in England retaining the Ashes in 2010/11, when he claimed 17 wickets in three Tests at 23.35 in a 3-1 series victory.
And the paceman believes the pace and bounce of Australia's pitches suit him well.
"The pitches I've played on here this year have generally been very slow, bar a couple," he told The Independent.
"A lot of the time this summer I was getting the edges but they were falling short. You have to go about your bowling in a different way here, it's all about bowling at the stumps and trying to get more bowled and lbws.
"You can get wickets in more conventional ways in Australia, with the slips coming into play a lot more. The wickets there are certainly quicker and you're going to get that carry."
"If we can bowl well and bowl accurately, then it's that type of bowling (height and hostility) that generally comes to the fore in Australian conditions. You look at guys like Glenn McGrath, he wasn't the quickest but he was very accurate and bowled good areas," Tremlett added.
"If he got edges on those wickets then, generally, they carried. I'll be looking to replicate the way I bowled last time when I'm over there again this winter."