England captain Alastair Cook admits leading the national side can be a tiring job
Alastair Cook admits it has been a tough job taking over from Andrew Strauss as England captain.
Last Updated: 18/10/13 10:29am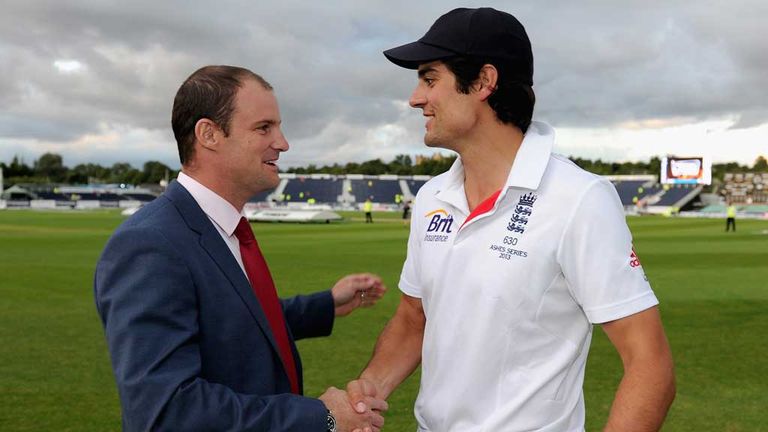 Cook took over from Strauss in August 2012 and has since overseen a famous Test series win in India and victory in the first of two back-to-back Ashes series.
His form with the bat has been up and down - he broke the record for most Test centuries by an England batsman in India but struggled for form in the Ashes - and he revealed being in charge can be something of a burden.
"You do find it more tiring," said Cook to the Daily Telegraph.
"You get tested every single day and you don't quite know where you'll be tested from. Eventually that does wear at you. It's how you manage that, and how you try to put in place things that can help you."
Cook's captaincy has been criticised at times, with Australia coach Darren Lehmann and spin bowling legend Shane Warne among those to talk negatively about him, but he feels his style is somewhat different to Strauss and might lead some to think he isn't forceful enough.
"The guys who have got to know me would say that I tend to be pretty caring. I am certainly not a shouter, not a screamer," added Cook.
"As a captain, Straussy was an outstanding bloke, and it's been quite hard to follow in his footsteps because of how respected he was. But I'd say we're slightly different in the way we handle the dressing room, perhaps because I'm slightly younger."