Former England captain Andrew Flintoff believes DRS should be scrapped from Test cricket
Former England captain Andrew Flintoff believes the controversial decision review system should be scrapped.
Last Updated: 30/10/13 11:05am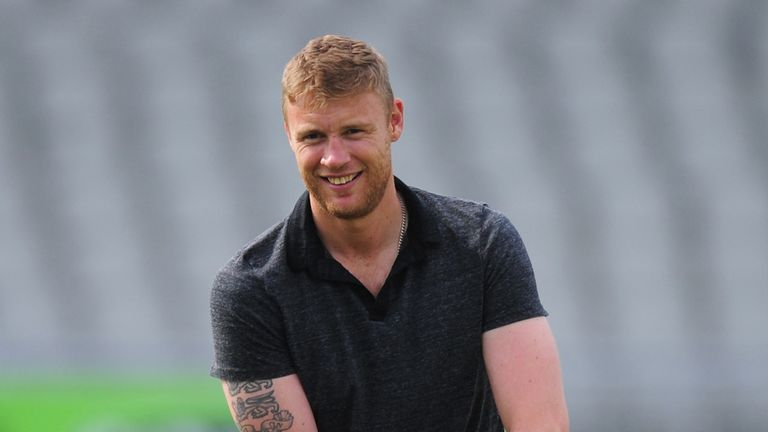 DRS proved one of the talking points of this summer's Ashes series in England, particularly during the first three Tests, with a number of close calls affecting both the hosts and Australia.
Indeed the issue was serious enough for the International Cricket Council's director of operations to meet with players and staff from both teams after the third contest at Old Trafford to discuss the issue.
The final two matches passed without the same controversy and there were even instances where the system proved its worth to the game, but Flintoff claims the time has come to do without it again.
The former all-rounder insists he would like to see decisions rest solely on the shoulders of the umpires once more.
"I got a hundred against New Zealand at Gloucester and got caught behind for about 15. But I stayed out there," he told reporters.
"On the flip side you get some shocking decisions and you've got to walk off. It evens itself out, it doesn't need DRS, let the umpires make the decisions.
"I think it's one of the few games left where the umpire decision is final. It's not like football where they'll stand there shouting, screaming and swearing at them. Like it or lump it, he'll stick his finger up or not and you've got to get on with the next ball.
"I don't think it's needed, just let the umpire do it."
Backing Broad
Another controversial moment in the Ashes series centred on England's bowling all-rounder Stuart Broad standing his ground despite clearly edging a delivery from Ashton Agar that was caught at first slip in the first Test at Trent Bridge.
The matter was brought back into focus on Monday when Broad insisted he had no regrets, believing England may have lost a Test they won by 14 runs had he walked off.
Flintoff has leapt to Broad's defence and says he would have criticised the Nottinghamshire man if he accepted he was out before waiting for the umpire's decision.
"I can't believe that people have got on their high horses about it, players, ex-players, everyone. It happens every day in county cricket, every day in professional cricket," Flintoff continued.
"What are you going to do if a bowler got an lbw decision and it wasn't out? Are you going to call him back?
"It's part and parcel of the game. If I'd have been in the dressing room and Stuart Broad had walked and the umpire hadn't given him out, I'd have had a right go at him."
Watch the Ashes live on Sky Sports this winter, beginning with the opening Test at the Gabba. Coverage begins at 11pm on Sky Sports HD2 on November 20