Andy Flower admits Ben Stokes' Perth century showed up other batsmen
Andy Flower admits that Ben Stokes' "brilliant" hundred at Perth threw England's batting failures into sharp relief.
Last Updated: 19/12/13 6:19am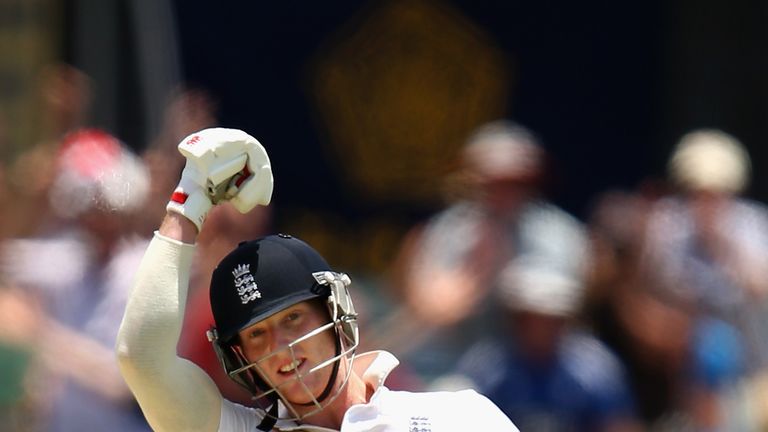 Stokes' second-innings 120 shone like a beacon as England otherwise descended wretchedly to a third successive defeat to lose the Ashes before Christmas.
Reflecting on Stokes' performance in only his second Test, Flower said: "That was a brilliant Test hundred.
"To play on one of the bounciest tracks in the world - that was cracking as well - and in a situation that we were in, I thought that was an outstanding effort."
Other experienced players, however, have failed England this winter.
"It is interesting that our only Test century has come from a 22-year-old all-rounder," added Flower. "That is certainly a snapshot of our batting under-performance. It is very obvious we under-performed badly with the bat.
"Our bowlers, in every second innings, have not had enough time off to recuperate and then put the opposition under pressure."
Whitewash
Flower and England must now to try to avoid a repeat of the 2006/07 whitewash inflicted on Andrew Flintoff's tourists by Australia.
He is well aware too of the need to start planning for the future, but is unsure whether he can afford to make wholesale changes for the Boxing Day Test which might make England even more vulnerable in the short term.
"One of the challenges we have got is focusing on those (last two Tests) and trying to win them, but also trying to judge when we start to look to the future.
"So I will be chatting with the selectors and (captain) Alastair Cook, and we will be clarifying that type of strategy over the next few days."
Seasoned performers such as wicketkeeper Matt Prior, off-spinner Graeme Swann and key batsman Kevin Pietersen are among those who have not done themselves justice here.
"It is time for those guys to stand up - in fact, it's past time, because the series is lost," said Flower.
As for his own future, open to question in many quarters, Flower made it clear that - whatever he or his employers decide - he will always try to do what is best for the England team.
"I wouldn't want [to leave this series as a full stop in my England coaching career], but that is not really important in the scheme of things.
"We always make decisions which are in the best interests of the team and not in the best interests of the individual."