Ashes: Bob Willis says England have to return to basics after their humiliation
Bob Willis expects Andy Flower to remain as England team director and thinks Alastair Cook should continue as captain.
Last Updated: 31/12/13 3:20pm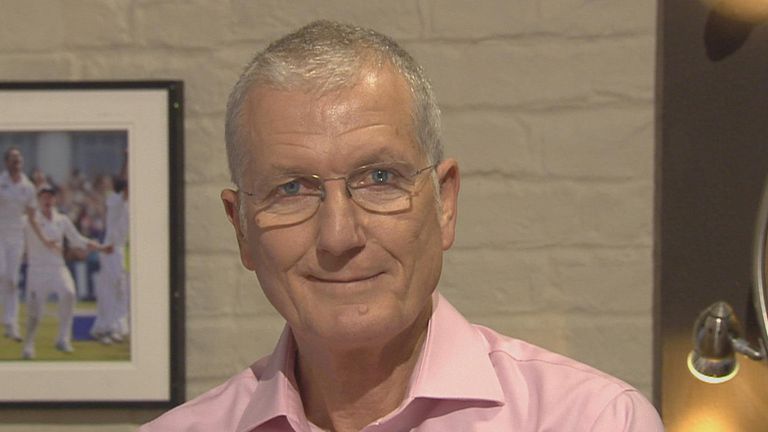 Cook admitted his future as England captain was "far from certain" following their fourth straight Test defeat in Melbourne.
The tourists are staring down the barrel of a 5-0 Ashes whitewash with the Sydney Test left to play and former England skipper and fast bowler Willis told Sky Sports News: "Alastair's still wet behind the ears in terms of captaincy. He's seen the good times, he's now seen the bad times.
"I know, I've been there. I've been captain of a losing team in Australia and it's a very, very difficult pill to swallow because it's a little bit like being manager of a football team in England because all the focus goes onto the head coach and the batting and bowling coaches but it's the captain who takes the flak from the media.
"He's a resilient enough character to take that and he's young enough to bounce back. There isn't an alternative to Cook at the moment."
"Andy Flower will definitely continue as director of cricket, there's a new managing director of English cricket, Paul Downton, taking over the role from Geoff Miller and Hugh Morris so I think there's time for him to bed as well but I think we'll see Flower and Cook in charge for a while yet."
Willis felt the writing had been on the wall ever since the drawn Test series in New Zealand at the start of 2013.
He said: "It's been a chastening time out there for the lads out there (in Australia) but I guess in some ways we might have seen it coming.
"You have to turn the clock back to the end of the New Zealand tour where they weren't particularly convincing and had to battle through the last day in Auckland to get a draw in that match."
Willis felt England had stagnated throughout the past 12 months and was particularly critical of their batting order.
He added: "Well, you have to put (the blame) at the feet of the batsmen because after their prolific time in Australia last time, the likes of (Alastair) Cook and (Jonathan) Trott in particular, (Kevin) Pietersen to a lesser extent, and Matt Prior, they have been the three key players, stalwarts of the batting line-up who have stuttered and come to a halt really.
"(But) You have to give Australia plenty of credit for sorting them out because they couldn't stop scoring runs in Australia three years ago at 517-1 at the Gabba in the first Test, that seems a long while ago now.
"Stuart Broad bowled magnificently in the first Test match (of the 2013 summer) at Lord's. New Zealand, as always, had problems because of their players not being available until the 11th hour because of IPL commitments. (They were) a little bit undercooked when they came to England.
"England didn't help themselves with the pitches they prepared (in the summer) - they prepared pitches for reverse swing and for Graeme Swann's off spin. England's players prefer the ball coming on to the bat and the Australians usually pitch the ball up."
Watch the fifth and final Ashes Test on Sky Sports 2 HD from 2230 on Thursday night