David Fulton: Michael Vaughan a good option as England's next head coach
Michael Vaughan should succeed Andy Flower as England team director, according to David Fulton.
Last Updated: 04/02/14 8:41am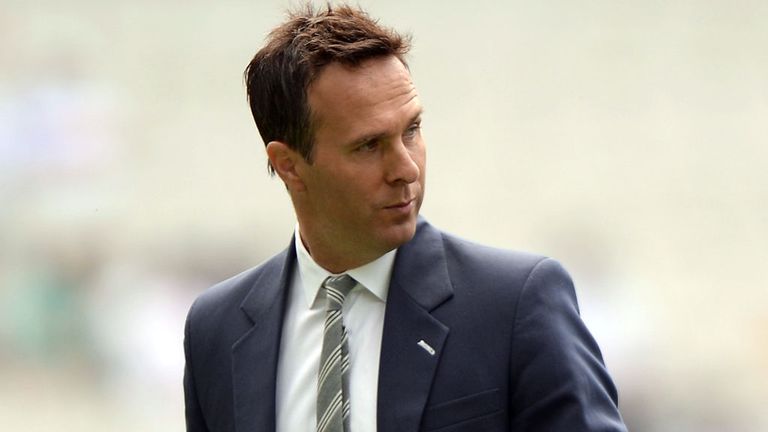 Fulton believes Vaughan, who led England to their first Ashes triumph in 18 years in 2005, could be an antidote to the conservative culture which Flower presided over and should be entrusted with overhauling the Test team.
Ashley Giles, England's current one-day and Twenty20 head coach, is favourite to replace Flower, who left his role in charge of the Test team following their disastrous tour of Australia this winter.
But Fulton believes the England and Wales Cricket Board should turn to Vaughan to restore the pride and enthusiasm within the Test team.
"The guy that I would like to come in to do the job is Michael Vaughan," he told Sky Sports. "He has not been talked about much but I think he would offer something a bit different. He is a guy that has obviously captained England at the highest level.
"He has not got much in the way of coaching credentials but I think if you have captained England you know the game inside and out. This is not a coaching job really.
"He has got batting coaches, bowling coaches, fielding coaches and strength and conditioning coaches. It is more of a manager's job, an old fashioned football manager's job - the Alex Ferguson type role.
"You have got to motivate players and create a culture.
"I think Vaughan could relax things a little bit more. It has been a shop that has been quite conservative, a little bit robotic at times and I think he would be able to free some of those players up."
Options
Vaughan, who played 85 Tests for England between 1999 and 2008, scoring 5719 runs, has barely been mentioned as a candidate to replace Flower with Giles and Gary Kirsten leading the betting.
Fulton, though, believes Kirsten will not be interested in the time-consuming role, which could include taking over as One-day and Twenty20 head coach as well.
However, Fulton did propose former New Zealand captain Stephen Fleming as another potential solution.
"The ECB should be casting the net really wide and Gary Kirsten is an obvious candidate because he has coached India and South Africa and taken them to the top of the pile in terms of world cricket," Fulton said.
"But I don't think that Gary will want to do the job. We hear he wants to spend more time with his family, not less.
"The other guy that intrigues me is Stephen Fleming. He coached in the IPL, Chennai Super Kings, was well respected as an international captain for New Zealand and also know the county set up because he was captain of Notts for a number of years.
"I think he is the Vaughan-ilk in terms of being tactically very astute, very good with people and is someone who will come into the reckoning if they cast their net wide."