England wicket-keeper Matt Prior hits back at Piers Morgan over 'tweets'
England wicket-keeper Matt Prior has hit back over claims he "stabbed (Kevin Pietersen) in the back."
Last Updated: 06/02/14 10:40am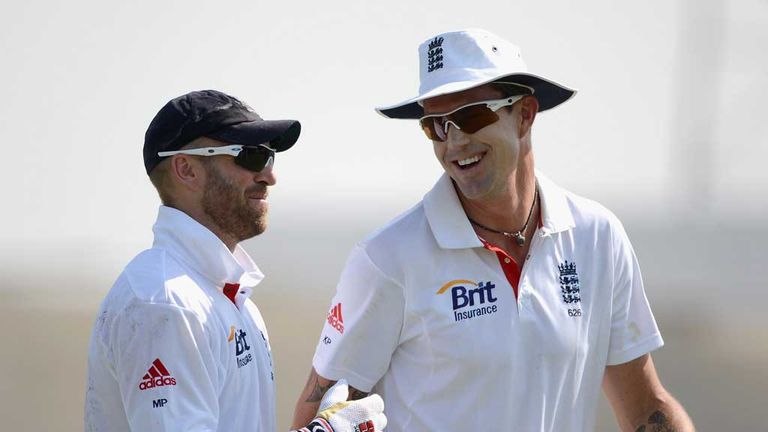 Celebrity cricket fan Morgan, who famously faced an over from Australian paceman Brett Lee, has launched a series of stinging attacks on the ECB and England players since news of Pietersen's decision broke on Tuesday.
Neither England's former team director Andy Flower or captain Alastair Cook - both subjects of widespread criticism since the humiliating 2013/2014 Ashes Tour - have Twitter accounts, but Prior was quick to return fire.
Morgan had said via the social media network: "Lots of huffing and puffing @MattPrior13 - but still no denial. Noted."
Over a series of six Tweets, Prior retorted: "I don't do this PR, spinning media rubbish but I refuse to be attacked by a bloke that knows very little about what goes on in the England set-up - apart from rumour, gossip and hearsay from certain individuals (most of whom I'd take with a pinch of salt!!).
"Maybe I was recorded or 'hacked' - but if not I'd like to see where these words I apparently said have come from?
"I'm not the kind of person to divulge what is said in team meetings but all I will say is that Flower, Cook and the rest of my team mates know exactly what I said & the way in which it was meant!
"There is no story here, just an attempt to knock someone who has only ever had the team's best interests at heart and tried my best on and off the field to help the England cricket team.
"I can hold my head up high in that knowledge!"
You can watch a Sky Sports cricket special 'KP - The Great Innings' - on Thursday night at 8.30pm and also a 30 minute live show at noon on Sunday: 'KP - The Verdict' - both on Sky Sports 2HD. The shows will also be available via On Demand.