ECB set to outline reasons for ousting Kevin Pietersen
The ECB are expected to release a statement later today to clarify the reasons for axing Kevin Pietersen.
Last Updated: 09/02/14 6:01pm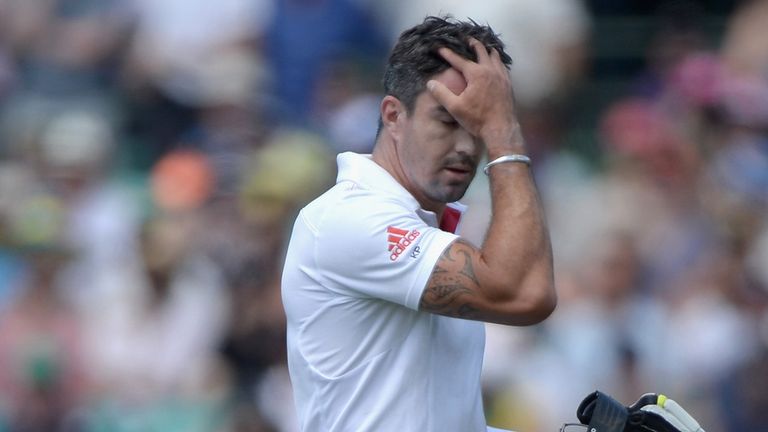 The ECB have agreed terms to compensate Pietersen once his central contract is terminated, effectively ending his controversial international career.
It is believed the ECB will cite a lack of trust as their main reason for dropping the batsman, who was England's leading run-scorer in the disastrous Ashes whitewash this winter.
England are looking to rebuild with a major emphasis on team ethics, and the ECB are apparently convinced that Pietersen could be a disruptive influence in the team dressing room.
Former England captain Andrew Strauss believes a "total absence of trust" was central to Pietersen being ousted, although he does not believe the ECB will single out any particular incidents.
"Without trust, the team environment is stillborn," Strauss told The Sunday Times. "It is for this reason that Kevin Pietersen's international career had to be brought to an end.
Smoking gun
"The media have been searching for a 'smoking gun'. Everyone is looking for disciplinary problems, bust-ups and character clashes, but they are looking for the wrong thing. The smoking gun is the total absence of trust."
Strauss believes Pietersen's sacking as England captain in 2009 was the start of the breakdown in relations with the authorities.
He also described the 'reintegration' process which followed his exile from the team after some derogatory texts were sent to South African players about Strauss as being "a little like marriage counselling".
Srauss added: "What happened in Australia from November onwards, when the heat of the furnace was fixed on the embattled side, was that old grievances came back to the surface. Past history weighed too heavily. Trust still did not exist.
"His relationship with English cricket has been like an illicit affair. Full of thrills and excitement but destined to end in tears."