Kevin Pietersen hits back at 'Big Cheese Prior' after wicket-keeper's comments in Dubai
Former England batsman Kevin Pietersen hits back at "The Big Cheese Prior" on Twitter.
Last Updated: 28/02/14 9:35pm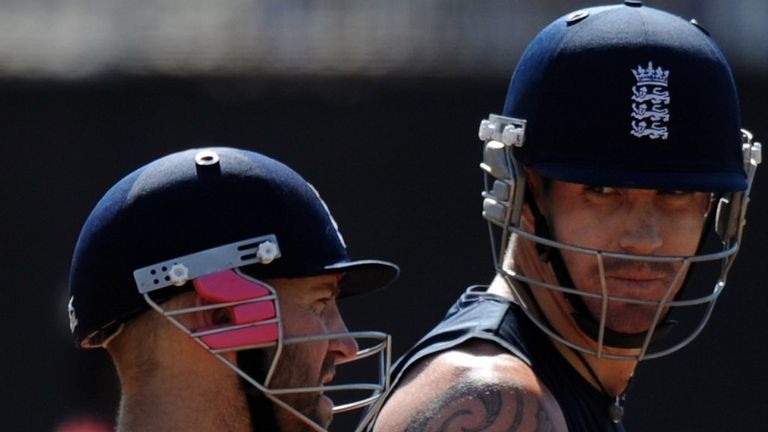 Prior was accused of having "stabbed (Pietersen) in the back" during the Ashes tour by journalist Piers Morgan - who is a friend of the batsman.
The Sussex wicketkeeper-batsman dismissed Morgan's version of events - that Prior had been critical of coach Andy Flower in a team meeting during England's dismal winter tour - and on Thursday he was reported to have welcomed news that Pietersen would no longer be playing international cricket.
According to reports, Prior made his comment about the record run-scorer at a question-and-answer session in Dubai, insisting England needed players with passion for the cause in their team.
Pietersen then responded by mocking his old middle-order colleague's recent form, labelling him 'The Big Cheese' on social media.
"Fewer Q&A's, more Sussex nets methinks," Pietersen wrote on Twitter.
Pietersen, whose international career was effectively ended when he was released from his ECB contract following the recent whitewash by Australia, then responded to a number of replies to his initial tweet.
One urged him to "be strong", and Pietersen replied saying: "I'm always strong! The Big Cheese won't be happy in the Sussex nets...haha."
Then another Twitter user suggested Pietersen's initial comment was "why KP
isn't in the England set up any more", the 33-year-old said: "neither is The Big Cheese Prior!"