Graeme Swann backs Ashley Giles as the man to lead England into new era
Former England spinner Graeme Swann believes Ashley Giles should be given the chance to lead England into a new era.
Last Updated: 04/03/14 2:42pm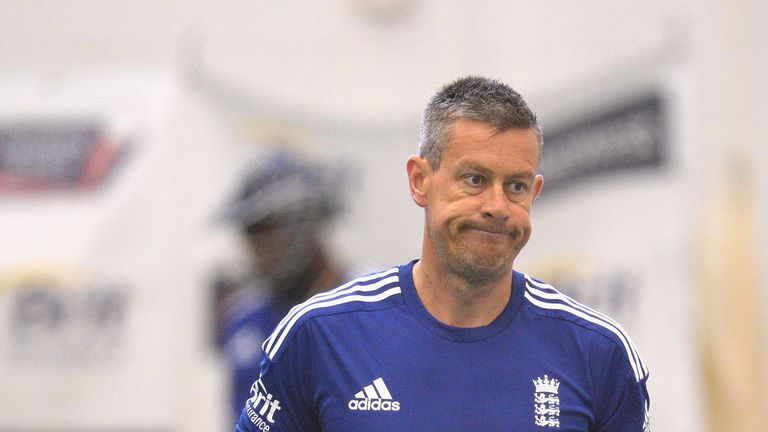 England are expected to name the successor to former team director Andy Flower in April after the World Twenty20, with Giles the favourite to step into the role after taking over as limited-overs coach in November 2012.
He led England to the final of the Champions Trophy last year, but his credentials have come under scrutiny in recent weeks after England lost seven of eight limited-overs games against Australia following the Ashes whitewash.
But Swann, who retired after the third Ashes Test in December, insists the former Warwickshire spinner and coach is the right man for the role.
Talent
"Gilo is the man to lead the England team forward," Swann told the BBC.
"He did a cracking job during the Champions Trophy. People seem to have forgotten that and seem to just tally him with the one-day series in Australia.
"He's a very good coach who had a sublime record at Warwickshire. He knows the system. He was brought in by Andy Flower to take over that one-day role and I don't see any reason why he shouldn't carry on.
"Obviously if the ECB decide to look elsewhere, someone might come in and change the whole system. There's always an argument for bringing in experts from outside, but maybe there's not that many people who want it at the minute."
England's Test team have dropped to No 4 in the world, with the ODI side world No 5, but Swann says England have the young players to mark the start of a successful climb back to the top of the rankings.
"Cricket is cyclical and certain teams emerge on top and certain players come to fruition at different times and help their team win stuff," he added.
"England have got enough talent and enough great players in county cricket to have a world-beating team. You just need two or three of those players to all fire at the same time - which is what luckily we had for three or four years and it took us to number one.
"If three or four players fire at the same time, England will be one of the best teams in the world, if not the best team."