England all-rounder Ben Stokes out for at least six weeks after surgery on broken wrist
Last Updated: 21/03/14 2:38pm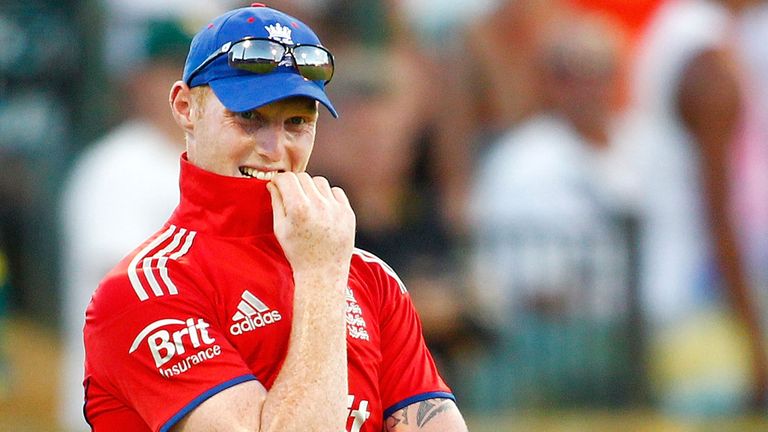 Ben Stokes has had an operation on the broken wrist suffered when he punched a locker in Barbados last week.
The England all-rounder damaged the scaphoid bone in his right wrist, ruling him out of the World Twenty20 tournament in Bangladesh.
And it will be six weeks at least before Stokes returns to training, leaving him barely a fortnight to prove his fitness for spring's one-day series against Sri Lanka.
A statement from the England and Wales Cricket Board read: "Stokes will be reviewed in six weeks and a schedule for his return to full training will be determined following the review."
England play Sri Lanka in a one-off Twenty20 game on May 20, and a five-match one-day international series follows before the first Test begins at Lord's on June 12.
In the meantime a contrite Stokes has to watch from the sidelines as England aim to defend their World Twenty20 title.
Captain Stuart Broad said Stokes apologised and was "borderline in tears" after taking out his frustration on a locker following a first-ball duck against West Indies during the third Twenty20 international in Bridgetown.
His place in the squad has gone to Warwickshire's Chris Woakes.