Angus Fraser believes ECB will keep faith with coach Ashley Giles
New selector Angus Fraser feels the England and Wales Cricket Board will keep faith with Ashley Giles.
Last Updated: 31/03/14 6:25pm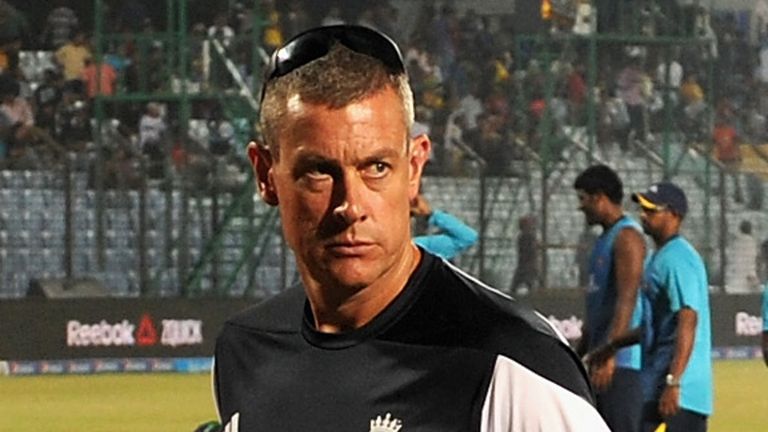 Giles watched on in horror as England were humiliated by a 45-run defeat at the hands of minnows in Bangladesh.
The former Ashes-winner was widely seen as the outstanding front-runner to replace team director Andy Flower, in a new head coach role, following this winter's whitewash at the hands of Australia.
Former England seamer Fraser, currently Middlesex managing director of cricket, concedes Giles could have done without the embarrassment of losing to the Dutch.
"It's not what Ashley would have wanted, that's for sure," said Fraser.
"I do feel for Ashley. He's a good man, and I like his values - the standards, the things he tries to do and the way he conducts himself.
"He's had success with Warwickshire, so he's proved that he can put a team together."
England were bowled out for just 88 against Holland, registering a second defeat against the same minnows in the history of this tournament - having lost to them at Lord's back in 2009.
"Days like today... are not helpful," added Fraser.
"I'm not on the panel, but I think those people will know his qualities and will back him to be able to get through something like this."
Finn comeback
Fraser also revealed that England bowler Steven Finn will make his comeback for Middlesex in the County Championship opener against Sussex at Hove after a complete reconstruction of his bowling action.
Fraser admitted Finn had suffered problems with his bowling action ever since the 2012 controversy against South Africa when he continually struck the non-striker's stumps with his knee.
He said: "I think the winter hit him hard, and he's making his way back, making some decent progress, and I think we're looking forward rather than back.
"It's sad that such an outstanding athlete has struggled for a period of time.
"We're confident he'll get back to where he wants to be, but it's not a question of pressing a button and it coming right.
"His form will come through bowling, going through the gears. He's coming along nicely now.
"At the start of last season we all sat down and talked it through so we were on the same page.
"He was cut up about what has happened after that, he's found it all frustrating, he's a perfectionist and he wants it right tomorrow.
"But he's made good progress in the last few months and is ready for the season."