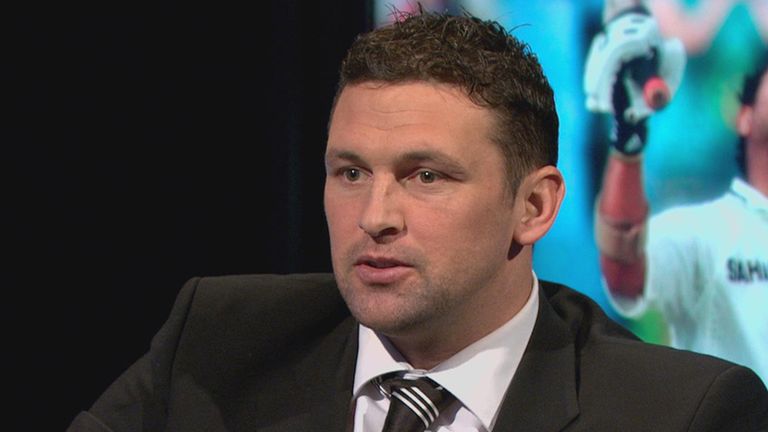 Steve Harmison feels Ashley Giles is the right man to lead England despite a growing chorus of dissenting voices against his appointment.
England are looking for a replacement for Andy Flower in a head coaching role that will include Test and limited-overs cricket.
Giles is the current limited-overs coach but his stock has dropped over the last two months, with series defeats in Australia and the West Indies and the latest embarrassment on Monday when his side's World Twenty20 campaign ended with defeat by the Netherlands.
That led bookmakers to lengthen his odds to replace Flower, with Peter Moores the subject of support among the competition which also includes Tom Moody, Mark Robinson and Trevor Bayliss.
But Harmison, who played with Giles in the Ashes winning side of 2005, said: "Ashley Giles is a better candidate than all of them put together.
"People have got to realise, who really wants this England job? The only names that have come out and said they do want it are Mickey Arthur and Tom Moody.
Missing
"I would take Peter Moores, potentially, but the rest of them - I'm not being disrespectful - Ashley is better.
"Ashley has been coach of the one-day squad for the last 18 months and he has never really had a full complement to pick from.
"How many times did he have Kevin Pietersen? Very few. Graeme Swann? Missing. Ben Stokes? Missing. Joe Root? Missing. All this comes into the melting pot."
Monty Panesar also feels criticism of Giles is wide of the mark and he claims England were unlucky in Bangladesh, aside from their embarrassing display against the Dutch.
Panesar said: "He's been a little bit unlucky not getting his best XI throughout the tournaments in the Caribbean and in the T20 so, if you take the Netherlands game aside, I think England played really well.
"They were a little bit unlucky against New Zealand but they had the game of the tournament against Sri Lanka, it was great entertainment for T20 and Alex Hales had a fantastic innings.
"I thought it was the best knock of the tournament. We weren't far off and against South Africa we were a bit unlucky. All in all with the squad of players they had, they weren't far off qualifying."