Kevin Pietersen says he offered support to Jonathan Trott on England's Ashes tour
Last Updated: 09/04/14 9:52am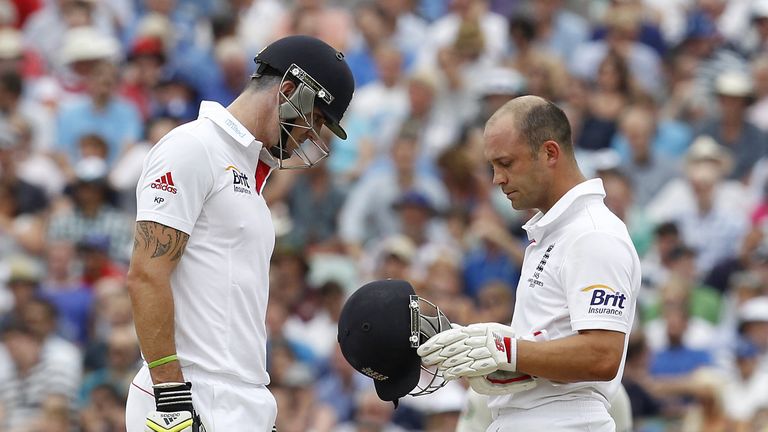 Former England batsman Kevin Pietersen tried to help Jonathan Trott after first noticing the problems that forced his early departure from the Ashes tour.
Trott left Australia after the first Ashes Test last November, with Pietersen apparently the first on tour to spot his team-mate was struggling to handle the pressure.
Pietersen has also claimed he was well liked in the England dressing room, despite reports to the contrary following the England and Wales Cricket Board's decision to call time on his international career after the 5-0 whitewash by Australia.
"He has said that I was the first person to notice his problem," said Pietersen.
"I told him that he needed to calm down and he was putting too much pressure on himself.
"Contrary to popular belief, I have a very good relationship with most of the guys in the English dressing room. I like to look after them.
"If someone is struggling, I like to go up and put an arm around him."
Return
Trott made only four runs when returning to action for Warwickshire in their friendly against Gloucestershire last week.
And the batsman made only eight on Tuesday as Warwickshire scored 388-7 against Oxford MCCU.
However, Pietersen is confident Trott is on the right track for a return to the England side.
"He is doing quite well now," Pietersen added.
"He came down with his wife during the opening of my new salon last week and he was looking much better."
Pietersen will begin life after England when the new IPL season starts next week.
The 33-year-old will play his first game for the Delhi Daredevils in Sharjah on April 17.