England all-rounder Ben Stokes nearing return to action
James Whitaker reveals that all-rounder Ben Stokes will return to training next week following a wrist injury.
Last Updated: 14/05/14 7:52am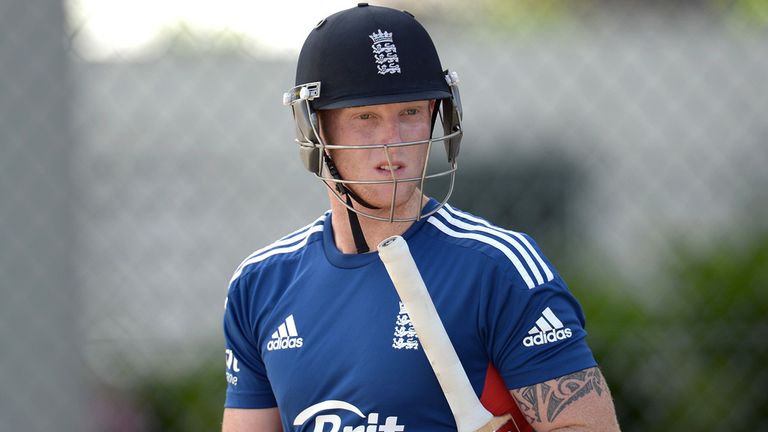 The 22-year-old, who was one of England's few reasons for optimism following the recent failed Ashes tour of Australia, has been out since mid-March with the problem, which he suffered when he punched a dressing room locker during a Twenty20 international with West Indies.
The injury required an operation and kept the Durham player out of the World T20.
Stokes had a scan on Monday, and a favourable outcome means he is in line to return to cricket-specific training ahead of potentially being fit for the round of county championship matches starting on 25 May.
Whitaker said of Stokes: "He's on the road to recovery.
"He had a positive scan only yesterday, so it's slowly slowly at the moment - more pressure each day and monitor it over the next week or two.
Future
"But he will be being reintroduced to cricket over the next 10 or so days - very gentle, netting, perhaps an academy game.
"He's one we have to take good care of in the future."
Another England player nearing a return following injury is wicketkeeper Matt Prior, who has not kept wicket in a competitive match yet this summer, but is optimistic his Achilles problem will have abated sufficiently to allow him to do so soon.
"Matty's going to play (in Sussex's county championship game, starting on 26 May)," said Whitaker.
"He decided rather than come back sooner and just batting, let's try and clear it up so that when he does come back he can keep and bat at the same time."
Whitaker, who played a prominent role in the selection of the England one-day and T20 squads to face Sri Lanka over the next few weeks, also admitted that selectors are are no nearer yet identifying a spinner who will become Graeme Swann's long-term replacement.
"Since Graeme has called it a day, it's an area of some concern," he added.
"It's a very open book - and how that place gets filled will be dependent on the balance of the team, conditions on the day, so to pin our hopes on one specific area wouldn't be right to say at this stage.
"It just highlights how vital to the team the talent of Graeme Swann was."