England all-rounder Ravi Bopara eyes Twenty20 win over world champions Sri Lanka
Ravi Bopara hopes England can exploit Kumar Sangakkara and Mahela Jayawardene's retirements against Sri Lanka next week.
Last Updated: 16/05/14 11:39am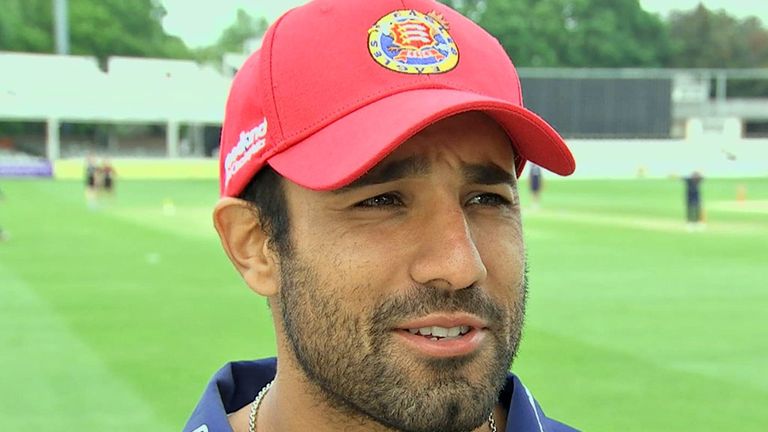 The all-rounder is set to feature in England's summer opener at the Oval on Tuesday, with England's previous t20 international ending in an embarrassing defeat to the Netherlands after crashing out of the World Cup group stage.
Sangakkara and Jayawardene retired from international cricket after leading their country to the t20 trophy and Bopara is eyeing a first win of the new England era.
"Sri Lanka are the best at Twenty20 cricket. They're very good at what they do," he said.
"But they'll have a couple of key players missing in Sangakkara and Jayawardene and hopefully that will be a massive hole in their middle order that we can exploit.
Tough
"It doesn't matter who you play against, whether it's Sri Lanka or the Netherlands or India, t20 is tough. If you have a bad 10 minutes it's hard to get it back because the game is so short.
"You can't afford to think 'I'll get into this' and that you can get away with one over because you won't, especially in international cricket. You've got to be on your skills straight away - that's the key."
Bopara, with over 2000 runs in 102 one day international matches to his name, is set to feature in England's subsequent, five-game ODI series.
And he is also eyeing a spot in the new-look Test team under new head coach Peter Moores, with whom he has a good relationship.
Bopara said: "It's going quite nicely. We went to Scotland and that worked out really well. The boys worked really hard.
"Mooresy has been brilliant. I've always enjoyed playing under him. I'm looking forward to this month and hopefully a few more months down the line as well."