Eng v SL; First Test: 'Some tough decisions to be made' says Peter Moores
Peter Moores admits England's selectors will have a tough job choosing a squad to face Sri Lanka next week at Lord's.
Last Updated: 05/06/14 10:13am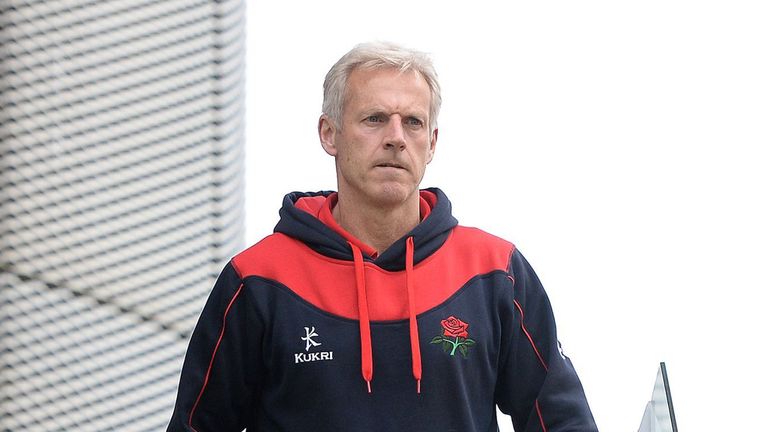 The squad for Lord's will be announced on Sky Sports News on Thursday morning and Moores accepts some difficult choices will have to be made.
None more so than who wears the wicket-keeping gloves - the experienced Matt Prior or the new kid on the block Jos Buttler.
Moores said: "Two or three people will miss out on tight decisions. Jos has pushed himself forward and you're not always the finished article when you first play Test cricket.
"I think Jos has shown he's a very exciting cricketer and how well he can play Test cricket we won't know until he gets a go.
"We have some fitness issues over Matt Prior on which we'll wait to get the information - he's been playing for Sussex the last few days - and then we'll have to make a decision."
As for Sky Sports' cricket analysts, they offered a number of views regarding the wicket-keeping slot.
Talent
Ex-national team coach and player David Lloyd said of Buttler: "Let's forget what he can't do, let's see what he can do.
"This is a very special talent and I can tell you, going all the way back to Adam Gilchrist (Australian great), he was not the finished article when he made his debut but finished off devastating."
Former England skipper Michael Atherton said: "We're missing some key players from the winter.
"Kevin Pietersen's gone, Trott's gone, there will be one or two new faces, maybe Sam Robson, maybe Chris Jordan, maybe Moeen Ali, but you can't just have all new faces. You have to have a core of senior and experienced players.
"My view, and it is only my view, I still believe there is still some cricket left in Matt Prior. But, if he doesn't play, then Jos Buttler should."
Nick Knight, an England international batsman for eight years from 1995, said: "If you leave out a player of Prior's ability you have to be certain that the player coming in needs to take on the mantle.
"And I think Jos has said he doesn't know if he can do that yet so I feel Matt has got more Test match cricket in him and I think the timing is right for him to carry on for another year or so while Jos develops his game with Lancashire which is why he went there."
Watch the England squad announced live from 10am this Thursday on Sky Sports News