England v India: Sam Robson and Gary Ballance backing spinner Simon Kerrigan
Last Updated: 16/07/14 8:29am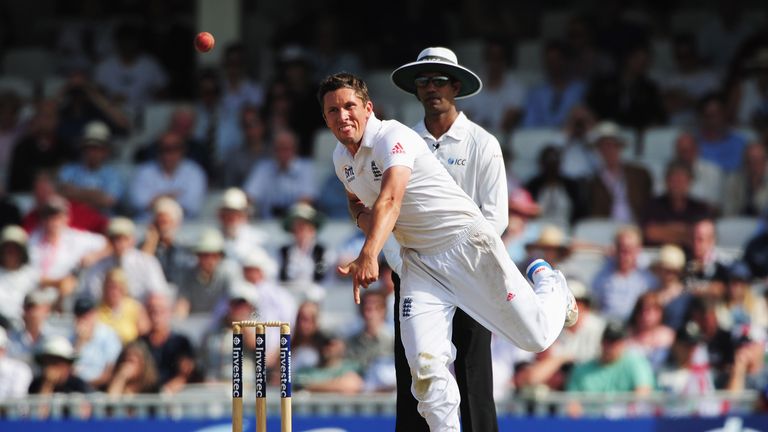 Sam Robson knows better than most that nerves can compromise a Test debut, and is confident England spinner Simon Kerrigan will up his game if he is granted a second chance this week.
Robson perhaps succumbed to the tension of the occasion when he made one and 19 at the top of the order in his first two Test innings against Sri Lanka on his home patch at Lord's last month.
He has since restated his case impressively as a long-term England opener with a maiden hundred at Headingley and then a half-century in the drawn first Investec Test against India at Trent Bridge.
England sent for Kerrigan after that stalemate in the midlands, adding the slow left-armer to their squad for the second Test at Lord's - despite his nightmare debut against Australia at The Oval last summer.
Kerrigan recorded figures of 0-53 in eight overs - figures which could easily have been worse, as he lost his range completely on the big stage - and was then not asked to bowl at all by Alastair Cook in the second innings.
Strong
Robson, however, has seen enough of the Lancashire spinner - on England Lions' tour of Sri Lanka last winter, then in the Nottingham nets last week - to be confident he will fare much better if selected again on Thursday.
"Things didn't go his way in his first Test," he told Sky Sports News. "That can happen, that's the nature of the beast ... you've got to try to move on, and I'm sure he will.
"He's a strong character, a great guy - and he's bowling well."
Kerrigan was in the nets with England again on Tuesday, alongside all-rounder Moeen Ali - with Kent's uncapped off-spinner Adam Riley also invited along, even though he is not in the Test squad.
Robson has been impressed with Kerrigan's bowling whenever he has seen it at close quarters.
"He was with us at Trent Bridge all week and he bowled really well in the nets there," he said. "I've toured with him in Sri Lanka with the Lions in February and March, and he bowled well there.
"Depending on what happens, if he plays, I have got no doubt that he will do well."
It will not be a gamble, according to Robson, if Kerrigan is selected.
Confident
"Certainly not, no," he added. "You have tough games, whether you're a batter or bowler, fielder or catcher.
"That's life ... I'm sure he will be fine."
England's No 3 batsman Gary Ballance endorses Robson's opinion of Kerrigan.
"He bowled brilliantly in the nets (at Trent Bridge), and looked very confident and upbeat," he said. "I'm sure he'll be up for it.
"From what I've seen he's a quality bowler ... and he's going to come back better for that experience last year at The Oval.
"I have faith in him, and I'm sure everyone else does. I hope, if he does get a chance, everyone will get behind him - and he'll put in a good performance."