England v India: James Anderson and Ravindra Jadeja to face initial ICC hearing on Tuesday
Last Updated: 21/07/14 12:27pm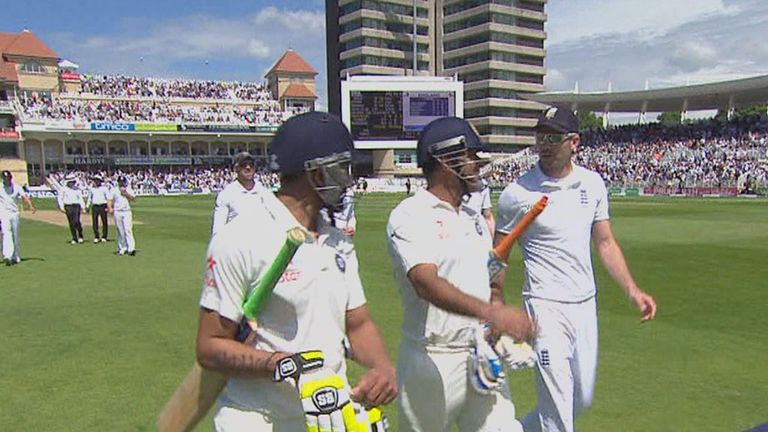 James Anderson and Ravindra Jadeja face a preliminary hearing on Tuesday into their altercation at Trent Bridge.
India have accused the England fast bowler of a Level 3 breach of International Cricket Council rules, alleging he "crossed a line" and shoved Jadeja at lunch on day two of the first Test.
England responded by instigating a Level 2 charge against Jadeja, and both players will hold a tele-conference on Tuesday with the ICC's appointed judicial officer Gordon Lewis.
Lewis is likely to set a date for a full hearing, and with the third Test due to begin in Southampton on Sunday that date may have to wait until the start of August.
England are arguing the incident was no more than a minor one, and it is also possible Lewis could amend the charges against one or both ahead of the full hearing.
As it stands Anderson's charge could land him with a ban of up to four Test matches if proven, while the lesser charge against Jadeja would likely be punished with a fine.