Champions Trophy: Ramnaresh Sarwan hopes West Indies win in England again
Ramnaresh Sarwan sees no reason why the West Indies cannot repeat their ICC Champions Trophy success in England.
Last Updated: 28/05/13 10:49pm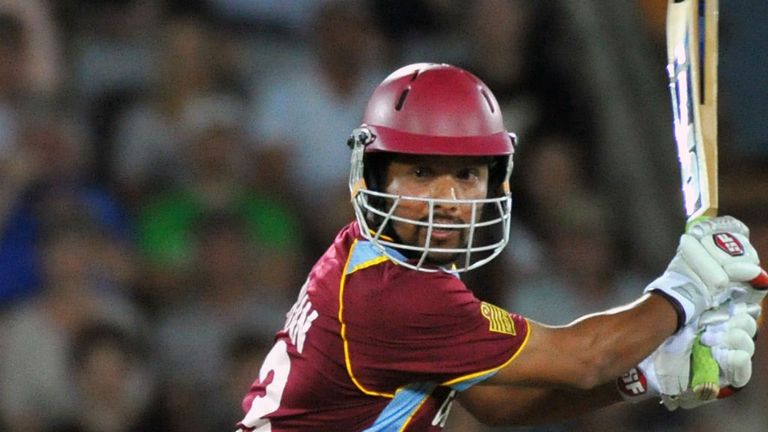 The batsman will celebrate his 33rd birthday on June 23, the same day as the final of the one-day tournament which returns to the calendar this year for the first time since 2009.
The Windies beat hosts England by two wickets in the final to claim their only triumph in the competition back in 2004, with Sarwan finishing that tournament as second top run-scorer.
Again arriving as underdogs, Sarwan sees no reason why the World Twenty20 champions cannot do it again.
"It would be a great achievement to win this tournament," he said. "We want to repeat that. When we won back in 2004 we came in as underdogs.
"We did really well in the T20 format to win in Sri Lanka last year and I believe we have a very sound squad for this tournament.
"The conditions will play a part as well with the ball swinging and we will have to make the necessary adjustment with the bat. For the younger guys it will be vital that they get used to the conditions and be ready when the matches get started."
Conditions
Sarwan has a head start in that department as he has spent the last four weeks playing for Leicestershire, and although he only has a top score of 54 in six matches this English summer he is confident that his early-season stint will prove beneficial.
"I was fortunate to be here a little early so I'm basically already acclimatised," he said. "It's a great opportunity for us to do well as a team.
"I have been striking the ball well. I have spent a lot of time batting at the crease, which is a good sign for me, even though I don't have the big scores to show for it.
"I was pleased with the way I was striking the ball in the nets and I will look to perform and contribute to the team's success."
"It is important that you start off trying to play the ball as late as possible. The good thing about it is that the outfields are pretty quick here, so even if you have sweepers out and you time the ball well enough it will probably go for four. You will get value for your strokes.
Dwayne Bravo's men begin their campaign against Pakistan on June 7 before they face further group matches against India and South Africa.