ICC Champions Trophy: Dwayne Bravo demands strong West Indies showing
Dwayne Bravo insists the British climate will be no excuse should West Indies have a poor ICC Champions Trophy campaign.
Last Updated: 29/05/13 7:13pm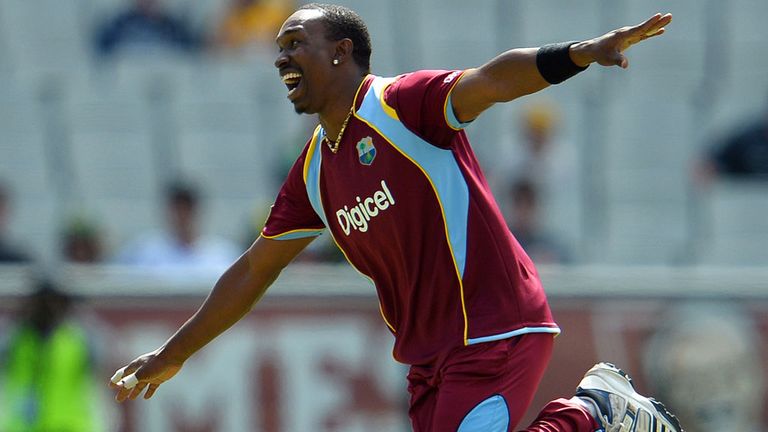 The Windies won the 50-over tournament the last time it was held on these shores in 2004, but their last three visits to England have produced a miserable run of results.
Bravo, who has taken over the one-day leadership role from Darren Sammy, says the West Indies still have the core of the side which won in 2004 and they must deliver.
He said: "It's always challenging for us here because of the weather. It's always hard for us to come for two weeks to this weather.
"Where we come from, the Caribbean, it's tropical, relaxing, and we're not the only team struggling in England to be honest. The Indians and Sri Lankans also struggle here.
"Like I said, it's a tournament that has a lot at stake, it is a mini World Cup and a lot of teams want to do well in this tournament.
"To be honest I'm not going to let the weather get the better of us, and that is one thing I'm going to instil in the team, okay, we are away from home, we are away from our comfort zone, but at the end of the day we are professionals and we have to try and adapt to any kind of conditions before us.
"That's the biggest challenge, and it's something that I'm prepared to let the guys know, and I'm sure that the boys will be looking forward to it because it's a prestigious tournament and it's another tournament we'd love to win.
"We won it here in 2004. Now we have like five players from 2004 who are here again today. So it's good to know we still have basically the core of the team around, and hopefully that will help."
Gayle threat
Opener Chris Gayle will be one of the big draws for neutrals over the coming weeks, with the 33-year-old heading into the Champions Trophy on the back of a stunning Indian Premier League campaign.
Most notably, the Jamaican scored a remarkable 175 not out off 65 balls for Royal Challengers Bangalore against the Mumbai Indians. It was the highest individual score in a Twenty 20 match, while his 30-ball century was the fastest in any form of the game.
"He is the most dangerous one-day player in the world, and I think he will be until he decides to finish the game," said Bravo.
"But he's a guy that's easy to captain. Chris doesn't say much. He shares his knowledge. He's very approachable, a good team man, and to have someone like him in the team is always an asset."