West Indies spinner Shane Shillingford banned for illegal bowling action
West Indies off-spinner Shane Shillingford has been banned from bowling in international cricket.
Last Updated: 16/12/13 8:44am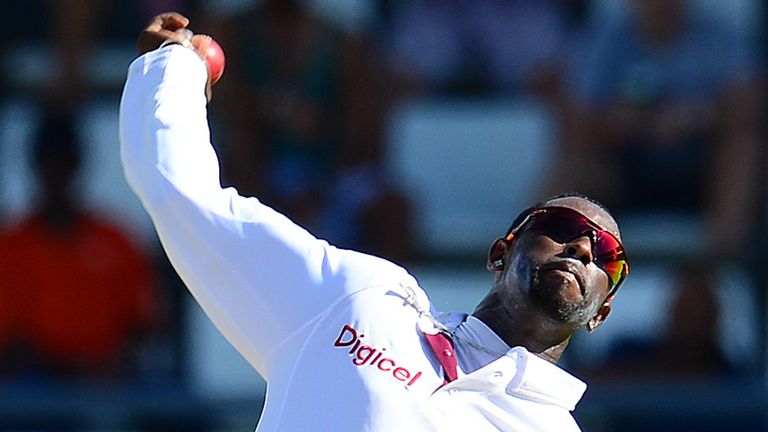 The 30-year-old has been suspended from bowling until he submits a fresh analysis of his action which shows he has remedied the problem of bowling while exceeding the allowed 15 degrees of tolerance in his right arm.
Shillingford's West Indies team-mate Marlon Samuels has also been reprimanded by the ICC for an illegal action.
The ICC found that Samuels' quicker deliveries exceed 15 degrees, meaning he may only bowl off-breaks until his quicker action is corrected.
The analyses of the pair were performed at the University of Western Australia after both were reported for their actions following the second day of their Test match against India last month.
They both have previous suspensions on their record for illegal actions.