World Twenty20: West Indies relaxed for semi-final - Dwayne Bravo
Dwayne Bravo says the West Indies are not feeling the pressure ahead of their World Twenty20 semi-final with Sri Lanka.
Last Updated: 02/04/14 9:17pm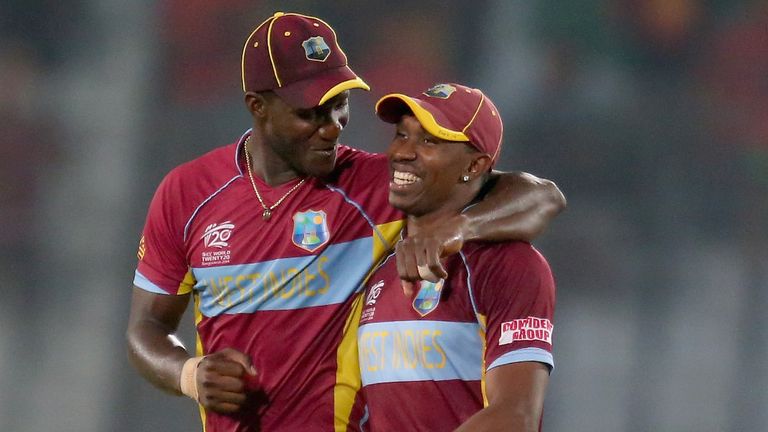 The defending champions have delighted the Bangladeshi crowds with their trademark 'Gangnam Style' celebrations over the last two weeks, along with their breath-taking fireworks at the crease from big-hitters Chris Gayle and Dwayne Smith.
Backed up by a secure bowling unit led by in-form spinners Samuel Badree and Sunil Narine they are favourites to retain their crown and it seems they intend to continue enjoying every minute of the challenge.
"By nature we are all laid back individuals; as long as we enjoy the game we perform better," said Bravo, whose team are aiming to repeat their 2012 final triumph over the Sri Lankans.
"We play for the fans. Those are the ones who we come to entertain, and it's important we always have a smile on our faces.
"We want to entertain the fans most of all, the people of Bangladesh who come to every game and support the cricket, support the tournament.
"It's important we give them their money's worth. It's the game we were born to play and it's a pleasure to represent our country at such a big tournament."
While the West Indies are adored by many neutrals around the world, Australia's James Faulkner caused a stir before their Super 10 clash by saying he was not a fan and was desperate to knock them out.
Faulkner paid the price though as he was smashed out of the park by Darren Sammy in the last over of their defeat to the Windies.
Sri Lanka would be well advised to keep quiet, but Bravo stated: "There is no malice in our team. We just wanted to prove a point to Australia.
"I don't see sense in trying to sledge people - that gets us going. West Indies are not a team you should try and upset. Australia got what they deserved."
Watch the first World T20 semi-final live on Sky Sports 2HD at 1.30pm on Thursday