England include Sir Vivian Richards Stadium in 2015 Test tour of West Indies
Last Updated: 04/08/14 11:56pm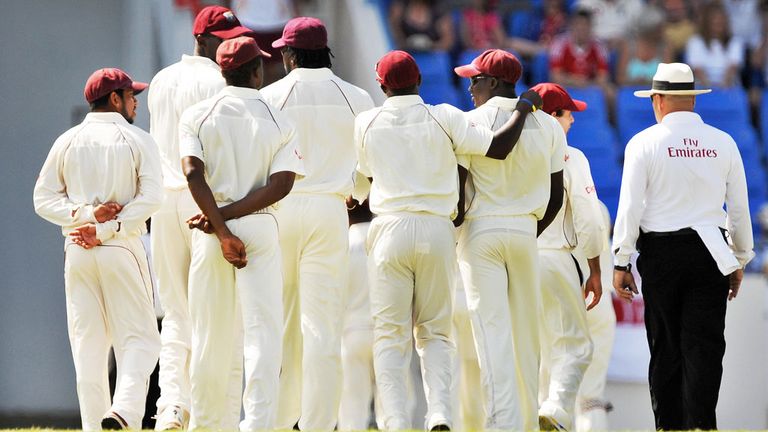 England will return to the Sir Vivian Richards Stadium in Antigua to play Test cricket for the first time since the abandoned game in 2009.
The venue was banned from staging international cricket for 12 months after the second Test against the West Indies was called off after just 10 balls, with concerns raised about safety due to excess sand on the outfield.
England returned to the SVRS for three one-day internationals in February and March, but it will also host the first of three Test matches as part of the 2015 tour of the Caribbean.
The tourists will then take part in a maiden Test in Grenada before a series-ending trip to Barbados.
England's itinery has been changed from the West Indies Cricket Board's original plans, which had included games in Guyana and Jamaica.
Barbados' Kensington Oval had been left off the tour schedule, but was included after the matches were re-tendered by the WICB.
Paul Downton, managing director England cricket, said: "We thank the West Indies Cricket Board for their assistance with the organisation of the tour.
"We know the venues will prove extremely popular with the thousands of cricket lovers who follow England to the Caribbean. It will also be exciting for many to visit the new venue of Grenada for the first time."
England tour itinery:
April 6-7 Warm-up match, St Kitts
April 8-9 Warm-up match, St Kitts
April 13-17 First Test, Sir Vivian Richards Stadium, Antigua
April 21-25 Second Test, Grenada National Stadium, Grenada
May 1-5 Third Test, Kensington Oval, Barbados