Clarke pulls Aussies together
Michael Clarke insists Australia's players are looking forward to the future after clear-the-air talks were held last weekend.
Last Updated: 08/07/11 10:37am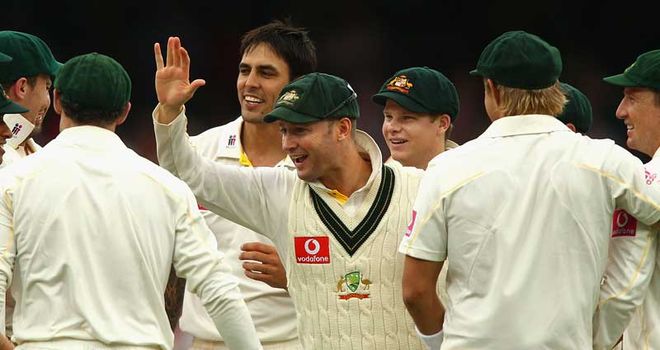 Michael Clarke insists Australia's players are now ready to focus on the upcoming tour to Sri Lanka after holding clear-the-air talks following the controversial axing of Simon Katich.
Opener Katich was surprisingly left off the list of players to receive central contracts from Cricket Australia for the coming year.
The veteran left-hander reacted by revealing that there was unease in the squad over the current selection process, forcing new captain Clarke to hold team meetings over the weekend to "get everything on the table".
"We had a couple of really good meetings on Sunday night, which were really open in an environment where guys were comfortable to voice their opinion," he said.
"It was a closed environment which gave everyone the freedom to be themselves and say what they feel, get everything on the table. It was very positive.
"I wanted to give everyone the opportunity to say what they had to say and take it on board - as a group, we can now work together.
"We all walked out of that looking forward to what was in front of us."
Fresh start
Clarke feels that the trip to Sri Lanka offers something of a "new start" for Australian cricket, especially after losing an Ashes series on home soil.
Steve Rixon, Craig McDermott and Justin Langer have all been added to the coaching staff, while Clarke himself has taken over in charge of the Test team from Ricky Ponting.
"We've got some new coaching staff and some new exciting youngsters in the squad," the batsman added.
"I guess it is a new start and we are all looking forward to getting as much success in all three forms as we can."
Australia will play two Twenty20 Internationals, five one-dayers and three Tests against the Sri Lankans in August.