Cummins blow for Australia
Australia paceman Pat Cummins is expected to be out of action until at least mid-January with a heel injury.
Last Updated: 07/12/11 5:01pm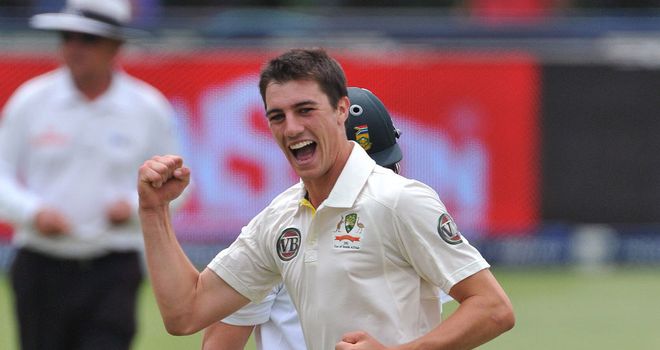 Australia fast bowler Pat Cummins is expected to be out of action until at least mid-January after his heel injury was found to be more serious than first thought.
The 18-year-old suffered the problem during the second Test against South Africa - but Cummins still managed figures of 6-79 and hit the winning runs.
Cummins was initially expected back in time for the second Test against New Zealand, which starts on Friday.
However, team doctors have now discovered a bone stress problem which will keep Cummins sidelined until the new year and mean he will miss the start of the Test series against India.
Recovery
Australia physio Alex Kountouris said: "We now believe that Patrick has a bone stress injury as well as the 'fat pad' injury. This means that his recovery will take longer than first expected. He is not likely to resume bowling until early to mid-January 2012."
Cricket Australia general manager for team performance Pat Howard added: "The medical staff took a decision that Patrick's recovery versus previous scans did not seem consistent and proactively made the decision that further scans were required. These scans have revealed a bone stress injury which pushes out his recovery by a few weeks.
"This wasn't picked up in the initial scans done in South Africa. Unfortunately this, when combined with Patrick's young age to reprepare for Test cricket, means that he will miss much of the Indian series."
"Whilst unfortunate for Pat, this presents an opportunity for other players which was evident in Brisbane and we will continue to support players to have those quality opportunities."